Today, frequently feature-packed software updates can mean the difference between market domination or company extinction. Equally important is delivering high-quality software, but critical testing steps are often handled manually, introducing risk and unpredictability in the process. Join Electric Cloud and 3Qi Labs as we demonstrate proven techniques to ensure software quality by automating more of your end-to-end software development lifecycle, including testing.
Join this Webinar to learn:
How a single, predictable path to production helps eliminate risk and lower the unit cost of release
 How test automation helps detect more errors more quickly to help developers optimize quality
How open source libraries like Appium, Selenium WebDriver and Cucumber can be used to perform for cross-browser & mobile test automation
A solution demo will be provided.
---
Recording
Slides

[seoslides embed_id="1d97b93a5a4a" script_src="https://devops.com/embed-script/10015/10049/" overview_src="https://devops.com/slides/10015/" title="" site_src="https://devops.com" site_title="DevOps.com" /]
---
Your Host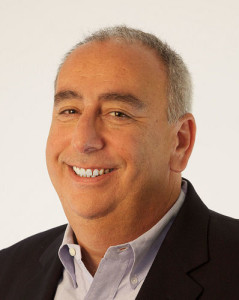 Alan Shimel, Editor-in-Chief DevOps.com, An often-cited personality in the security and technology community and a sought-after speaker at industry and government events, Alan has helped build several successful technology companies by combining a strong business background with a deep knowledge of technology.
About the Panelists
Tanay Nagjee, Software Engineer at Electric Cloud
As a Software Engineer, Tanay Nagjee developed several core features of ElectricFlow.  A generalist at heart, he assumed various responsibilities and especially enjoyed working with customers.  As a Solutions Architect, he tackles complex software delivery problems every day.
Naman Aggarwal, Founder & CEO at 3Qi Labs

Naman is the Founder & CEO of 3Qi Labs and brings 15+ years of experience across multiple IT Prior to 3Qi Labs, he founded & managed Business Development for OStatic Inc. (Acquired by Cambridge Technology Enterprises).  Prior to that, Naman held a variety of roles in B2B Product Management, Delivery & Strategy Consulting across multiple verticals.  Naman holds Dual Engineering & Business Degrees from University of Southern California and a MBA from INSEAD.
Sam Fell, Sr. Director of Product Marketing at Electric Cloud
Sam is a DevOps enthusiast, a "doing things right" enthusiast and an enthusiasm enthusiast. He is currently responsible for Product Marketing at Electric Cloud, a leading provider of enterprise DevOps Automation and Continuous Delivery solutions. Sam co-hosts a bi-weekly hangout, "Continuous Discussions (#c9d9)," that provides an open forum to discuss Agile, DevOps and Continuous Delivery. Join us! http://electric-cloud.com/c9d9. Or follow me on twitter: http://twitter.com/samueldfell