Migrating existing applications into containers provides better manageability and greater portability. This e-book outlines specific, technical recommendations and guidelines for container migra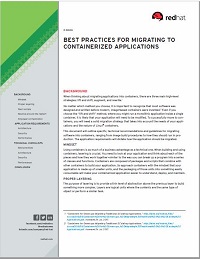 tion, ranging from image build procedures to production best practices. Also included are technical checklists for architecture, security, and performance.
This complimentary resource is offered by Red Hat.
Download Now