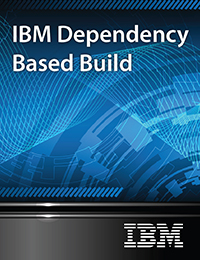 IBM Dependency Based Build (DBB) provides the capabilities to build traditional z/OS applications such as COBOL and PL/I. The goal of DBB is to provide some automation capabilities based on a modern scripting language that can be used on z/OS. DBB is built as a stand-alone product that does not require a specific source code manager or pipeline automation tool.
Start your trial right away
No need to enter your credit card info. Get working in just a few short steps.
Your trial environment includes a hands-on tuturoial that explains how to:
Load a Git project and run a DBB User Build from IBM Developer for z Systems.
Commit and push modifications into the Git repository and request a Jenkins build.
Write a sample build script using DBB.
This complimentary resource is offered by IBM.
Sign up today