The 2023 Atlantic hurricane season marks a transformative era in tropical forecasting, driven by the remarkable progress in machine learning and big data analysis. It's a rapidly evolving field, where technology and meteorology intersect to better prepare the public for the formidable forces of Mother Nature.
NOAA's 2023 Atlantic Hurricane Season Forecast
The National Oceanic and Atmospheric Administration (NOAA) projects that this year's Atlantic hurricane season will produce 12 to 17 named storms, with five to nine major (Category 3+) hurricanes. NOAA expresses 70% confidence in these ranges, bolstered by its evolving technology. Upcoming Upgrades: Supercomputing System Expansion
The recent implementation of the Probabilistic Storm Surge model improves storm surge forecasting for the U.S. mainland, Puerto Rico and the U.S. Virgin Islands. The model provides forecasters with a range of potential flooding scenarios, enhancing community preparedness. 
NOAA plans to implement several more upgrades this summer, including a 20% expansion of its operational supercomputing system's capacity. This enhancement will enable NOAA to run more complex forecast models, leading to more accurate predictions.
In late June, the Hurricane Analysis and Forecast System (HAFS) becomes operational. Running in tandem with the current Hurricane Weather Research and Forecast Model System, HAFS is projected to show a 10-15% improvement in track forecasts over existing models.
HAFS represents a significant leap forward in the integration of machine learning algorithms and sophisticated data analysis techniques. By leveraging state-of-the-art computational models and assimilating an extensive array of meteorological data, HAFS has the potential to unlock new insights into the behavior and trajectory of tropical cyclones. This fusion of technology and meteorology is projected to surpass the capabilities of existing models.
Harnessing Machine Learning for Advanced Forecasting
The core strength of HAFS lies in its ability to process vast amounts of atmospheric and oceanic data, utilizing advanced machine learning algorithms to identify patterns and correlations. These algorithms can discern intricate relationships between various meteorological variables, such as sea surface temperatures, atmospheric pressure, and wind patterns, enabling more precise forecasting. By comprehensively analyzing historical storm data and incorporating real-time observations, HAFS can generate forecasts with higher accuracy and longer lead times.
HAFS also harnesses the power of high-performance computing, allowing for faster and more complex simulations. This computational prowess enables the system to simulate a multitude of possible scenarios, accounting for various atmospheric conditions and factors that influence hurricane behavior. The ability to run multiple simulations and generate ensemble forecasts enhances the robustness of predictions and provides forecasters with a comprehensive range of possibilities.
Innovative Technologies: Drones, Saildrones, Underwater Gliders, and Sounding Balloons
Innovative technologies like small aircraft drone systems, additional Saildrones, underwater gliders, and WindBorne global sounding balloons will contribute to advancing knowledge and improving hurricane forecast accuracy. 
Small aircraft drone systems offer a unique vantage point for data collection in the lower atmosphere, enabling meteorologists to gather critical information on temperature, humidity, wind patterns, and other atmospheric variables. These drones are equipped with advanced sensors and instruments, allowing them to navigate through hurricane environments and provide valuable real-time data that can significantly improve forecast models.
Saildrones, alternatively, are autonomous surface vehicles equipped with an array of meteorological and oceanographic sensors. They harness wind and solar energy for propulsion, enabling them to traverse vast oceanic regions and collect crucial data on sea surface temperatures, ocean currents, and other parameters relevant to hurricane formation and intensification. By expanding the fleet of Saildrones, scientists can enhance their observational capabilities and obtain a more comprehensive understanding of the complex interactions between the ocean and the atmosphere during hurricane events.
Underwater gliders, equipped with sensors and instruments, offer a unique perspective beneath the ocean's surface. These autonomous vehicles can collect data on temperature, salinity, and ocean currents, providing valuable insights into the oceanic conditions that influence hurricane development and intensity. By combining data from underwater gliders with other observational platforms, scientists can gain a more holistic understanding of the underlying processes that fuel tropical cyclones.
WindBorne global sounding balloons ascend to the upper levels of the atmosphere, collecting data on temperature, humidity, and wind patterns. This information is vital for initializing and validating numerical models used in hurricane forecasting, enhancing the accuracy of predictions.
Improving El Niño & La Niña Forecasts
The Tropical Atmosphere Ocean buoy array is undergoing modernization and upgrades, bolstering the accuracy of El Niño and La Niña forecasts. These climate patterns have significant impacts on hurricane activity, and accurate predictions of their behavior are crucial for understanding the overall climate system. 
By modernizing and enhancing the buoy array, scientists can gather more precise data on oceanic and atmospheric conditions associated with El Niño and La Niña, leading to more accurate long-range hurricane forecasts.
New tools and upgrades have also been introduced for more precise hurricane analysis and forecasting. The National Hurricane Center has expanded its Tropical Weather Outlook graphic forecast range to seven days from five. To give communities more time to prepare, the Weather Prediction Center has also extended the Excessive Rainfall Outlook by two days.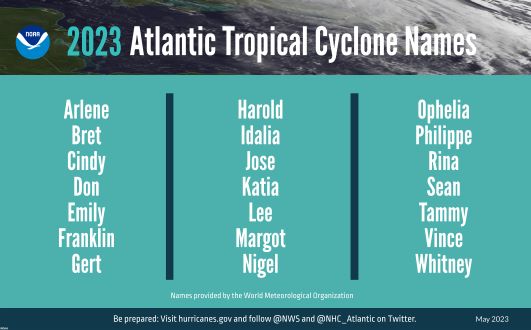 Bolstering Resilience Against Future Hurricanes
The integration of these innovative technologies and the modernization of existing observational systems expands observational capabilities both in the atmosphere and the ocean to track and monitor storms. The evolution of forecasting techniques holds promise for even greater resilience against future hurricanes, showcasing the remarkable impact of technological advancements in safeguarding coastal communities.