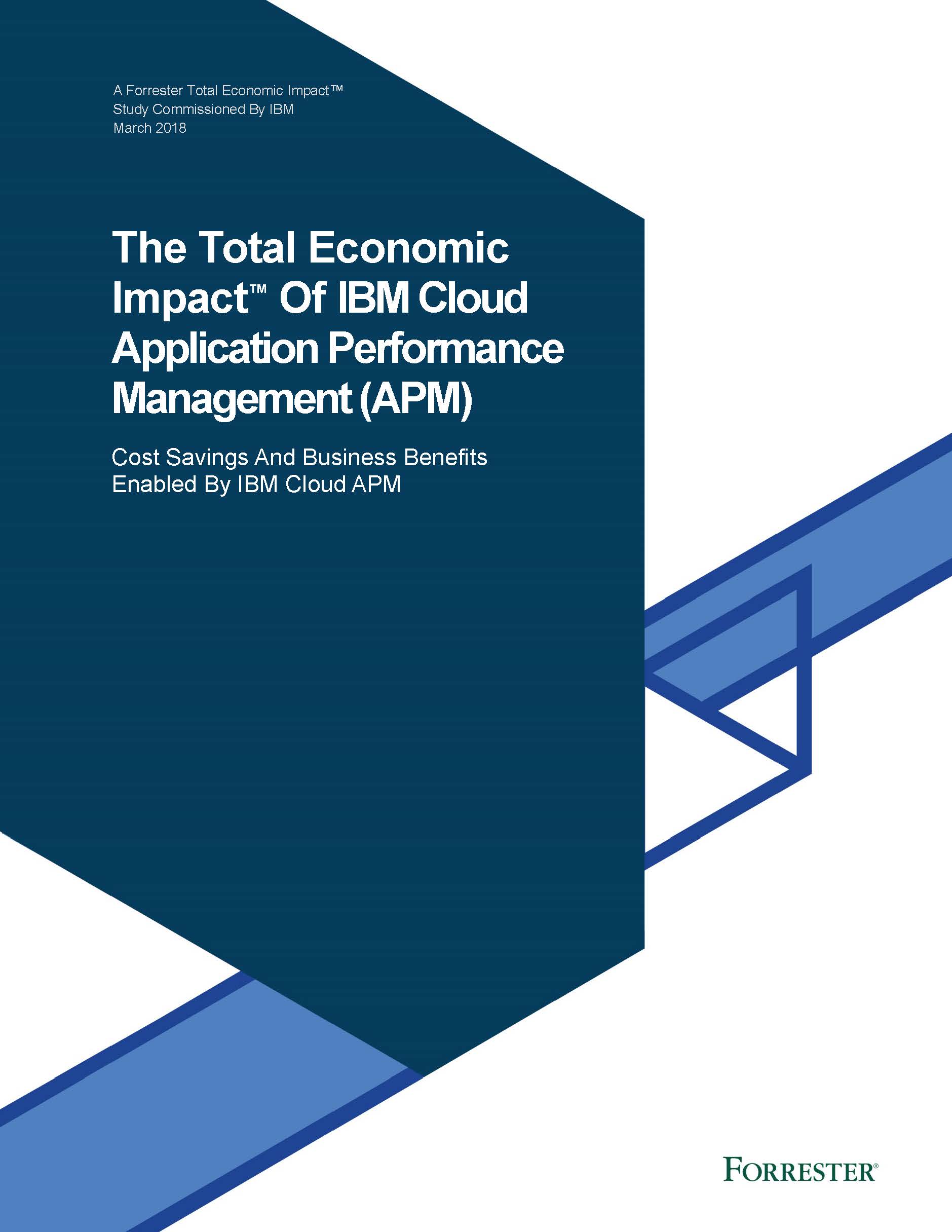 IBM commissioned Forrester Consulting to conduct a Total Economic Impact™ (TEI) study and examine the potential return on investment (ROI) enterprises may realize by deploying IBM Cloud Application Performance Management (APM). The purpose of this study is to provide readers with a framework to evaluate the potential financial impact of IBM Cloud APM on their organizations. To better understand the benefits, costs, and risks associated with this investment, Forrester interviewed and surveyed several customers with experience using IBM Cloud APM. IBM Cloud APM detects and isolates problems within application and infrastructure environments, providing all the capability of IBM Monitoring and adding user experience monitoring, transaction tracking, and expanded coverage for application resource monitoring.
With IBM Cloud APM, these organizations improve their monitoring coverage of their entire environment through a single console. Organizations use performance threshold alerting and analytics to prevent incidents before they occur. IBM Cloud APM's application topology, transaction tracking, and end-user experience monitoring, provide a detailed view into user experience, allowing for fast problem identification. Deep dive diagnostics and log search help developers quickly diagnose and fix application performance issues. The overall result is improved application availability, improved application response time, and greater confidence in application performance and user experience for key mission critical applications.
This complimentary resource is offered by IBM.
Download Now