If it weren't hard enough for IT infrastructure teams to innovate and keep the lights on, a host of technologies designed to drive efficiencies are introducing new levels of complexity across the data center. Virtualization, cloud computing, software-defined storage and digital are making it much more difficult for the infrastructure team to control, manage and administer an organization's IT.
Just when IT professionals think they've figured out the support model, DevOps steps in. As the number of apps continues to explode, more organizations are adopting a DevOps model to accelerate development efforts.  A recent Coleman Parkes Research survey of 1,770 senior business and IT executives revealed 87 percent have adopted DevOps.
Unsurprisingly, the growing emphasis on DevOps is placing an added burden on infrastructure teams already struggling to cope with the digital transformation of their organizations. Traditional storage systems are often unable to match DevOps' requirements for an enterprise infrastructure that is simple, flexible and automated. Some DevOps teams also work in silos, which produces an additional level of complexity and opportunities for failure.
Also, occasional tensions between development and IT operations can flare up over different approaches to infrastructure and competition for resources.
IT operations teams with traditional storage hardware backgrounds are normally focused on accelerated release cycles, availability, reliability and streamlined data management. Developers, on the other hand, spend little time thinking about what technology they need versus keeping test data up to date with production and having easy access to capacity when needed.
A Support Structure That Works
Set against this backdrop, choosing the right platform to underpin these growing changes within the enterprise cloud can play a big part in ensuring a DevOps model that works and makes life easier for the IT infrastructure team. Here are four ways to help make the enterprise cloud infrastructure fit a DevOps model:
Copy Data Management
Copy data management provides up-to-date, "virtual" copies of production data to the DevOps team, eliminating the need for physical data duplication. Copy data management helps remove the load on production storage and protects the performance of applications. With snapshots, cloning and replication, modern enterprise cloud systems can enable data copies. The same technologies make it possible to protect and manage the development side of the environment in case of failure or data corruption.
QoS and Performance Guarantees
Quality of service (QoS) and guaranteed performance is a significant concern when adopting DevOps. QoS enables IT to allocate different storage workloads to control performance. QoS can set levels of maximum and minimum input/output operations per second (IOPS) or bandwidth. IT can also configure QoS at the virtual machine (VM) or virtual disk (vDisk) level. With the power of all-flash, DevOps can be consolidated on the same platform as production. This makes it easier to access production data sets and reduce the storage footprint.
Monitoring and Troubleshooting
The ability to monitor the infrastructure and correct problems and misconfigurations rapidly is valuable when moving to a DevOps environment with continuous integration and continuous deployment. Ideally, the foundations of an enterprise cloud platform should provide basic and advanced monitoring capabilities, predictive analytics, integration with other monitoring tools and VM-level monitoring.
Automation
From an infrastructure point of view, it is also critical to provide the capability to provision and manage IT infrastructure programmatically. Automation enables organizations to create and break down environments as needed, incorporate advanced features such as snapshots and cloning as daily workflows, and eliminate the potential for error from manual or interactive configuration.
As organizations move relentlessly to a mixture of virtual and physical, on-premises and cloud-based IT, infrastructure teams have to manage, control and administer all those resources while matching them to a diverse range of business, development and user requirements. By implementing an enterprise cloud platform that can work across physical and virtual environments, infrastructure teams can help DevOps teams achieve their goals without constraints around performance, scalability, manageability, resilience or flexibility.
IT organizations are achieving this level of support by replicating the agility of public cloud within the data center to make it easier to manage enterprise and cloud-native applications. This approach can help support the DevOps model and ensure it is implemented with as little friction and disruption to the infrastructure as possible.
About the Author / Chuck Dubuque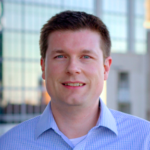 Chuck Dubuque is the VP, Product Marketing at Tintri. Prior to Tintri, he was at Red Hat where, as director of product marketing for the virtualization business unit, he was responsible for Red Hat Enterprise Virtualization (RHEV) and Red Hat Enterprise Linux OpenStack Platform (RHEL-OSP) market strategy. Before Red Hat, Chuck worked at a value-added reseller for VMware, NetApp and Cisco and also spent several years in biotechnology in marketing and business development. Follow him on Twitter.