Anaxi today announced it has added reporting capabilities to its namesake application lifecycle management (ALM) tool that make it possible to update stakeholders about the status of software development projects residing in repositories such as GitHub and Bitbucket Cloud as well as project management applications such as Jira.
Company CEO Marc Verstaen said reporting capabilities will make it easier to employ Anaxi to, for example, keep business leaders apprised of updates to software development initiatives by enabling IT leaders to generate a report similar to how business leaders today employ a business intelligence (BI) application to share sales forecasts.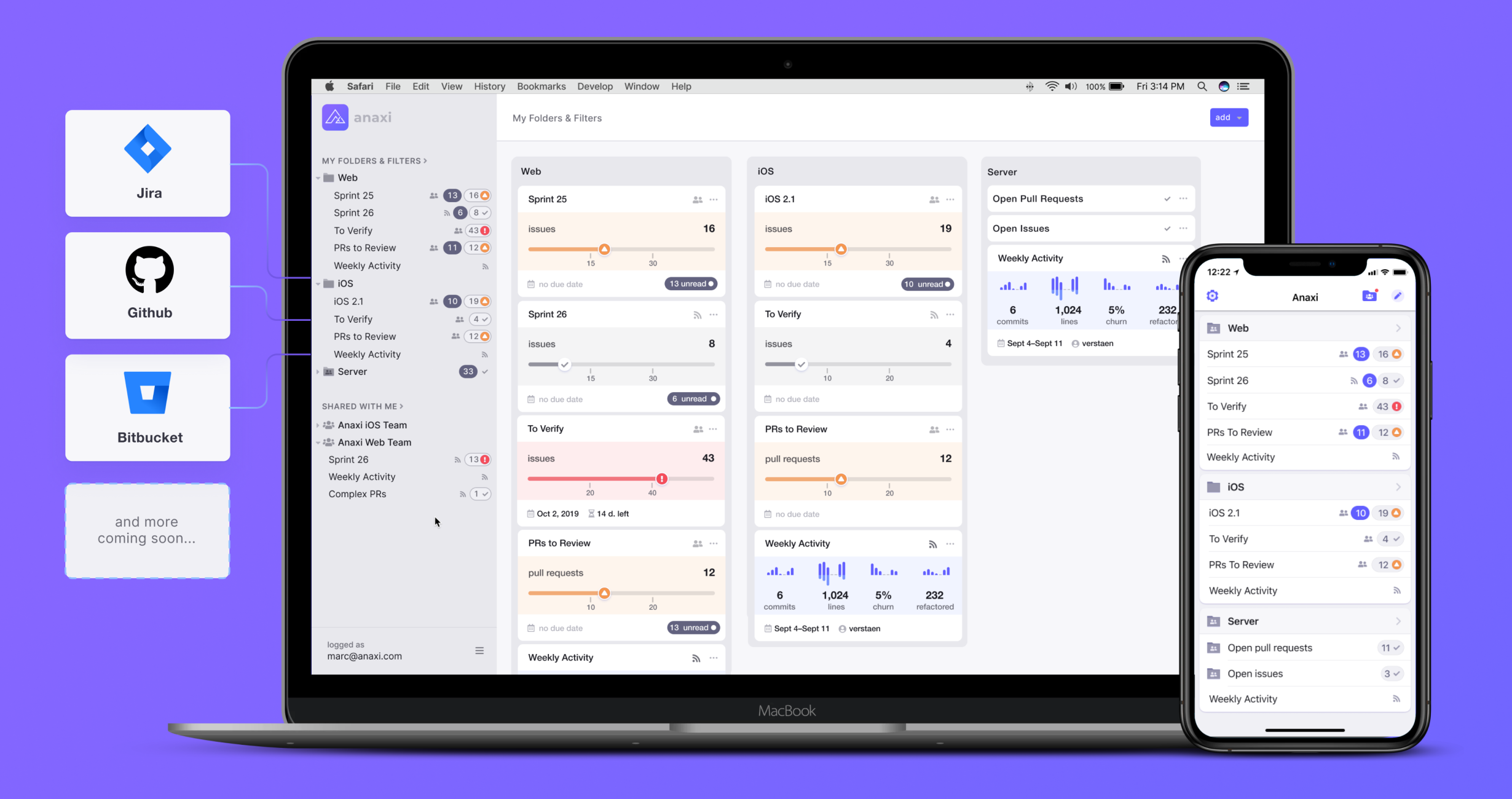 The Anaxi tool is designed to provide IT leaders with a single tool for tracking progress being made across multiple DevOps platforms. Verstaen said as more organizations begin to realize they are really software companies, interest in software delivery management tools is on the rise. The reporting challenge IT leaders face is the information they need to create a holistic report lies in multiple repositories because of the inherently fragmented nature of the DevOps tool chain, he said.
To make it easier to adopt Anaxi, the ALM tool Data employs the same credentials organizations have created to access GitHub, Bitbucket and Jira. The Anaxi app connects directly to a user's GitHub or Bitbucket repositories and Jira projects to ensure data privacy and security. Any action performed on the Anaxi applications is written back on GitHub, Bitbucket and Jira to maintain consistency across projects involving multiple team members.
At its core, Anaxi is pulling metadata from DevOps tools to apply analytics to track individual developer productivity and team performance. IT leaders can, for example, analyze how much code has been added and removed, refactoring and code churn on a weekly basis. Anaxi can be used either in place of a project management application or as a complement to an existing project management tool to make analytics more accessible.
The primary goal is to make it easier for IT leaders to identify DevOps bottlenecks and prioritize projects in a way that advances business goals. Too many organizations are writing more code than ever only to discover projects are being held up because a single component on which every other module depends is behind schedule. Many of the developers writing that code could have been working on other projects if IT leaders had been made aware of changes that needed to be made to the schedule based on the anticipated delay to another project. Anaxi essentially applies predictive analytics to software development projects to determine based on past histories the likelihood of a deadline being met, Verstaen said.
Armed with that intelligence, IT leaders can either proactively reallocate how resources or allocated or inform business stakeholders to changes in delivery schedules. In either case, Versaten says the goal is to enable IT leaders to avert any software development crisis that might arise.
The Anaxi app is free to use by teams of up to 10 members. Teams of more than 10 users will be required to adopt a premium plan priced at $19 per month per user.