Atlassian today made it simpler to navigate the Jira Software and Jira Work Management project management applications as part of an ongoing effort to make it simpler for DevOps teams to collaborate with other stakeholders of application development projects.
Megan Cook, head of product for Atlassian, said the ability to share release dates across multiple calendars, overviews that aggregate views of and summarize multiple projects along with command palette and importer tools make it simpler for, for example, marketing teams and other individuals outside of a DevOps team to keep track of application delivery schedules.
In addition, Atlassian has tightened integration between Jira and Confluence, a wiki-based collaboration application, and a previously launched Atlassian Intelligence capability that infuses generative artificial intelligence (AI) capabilities will also soon be added to Jira Work Management alongside existing support for Jira. There will also be connectors for Jira Work Management to integrate with Atlassian Admin, Atlassian Analytics, Access and Data Lake offerings, along with advanced security features.
Finally, Atlassian is adding support for a design tool developed by Figma that can now be directly installed in Jira.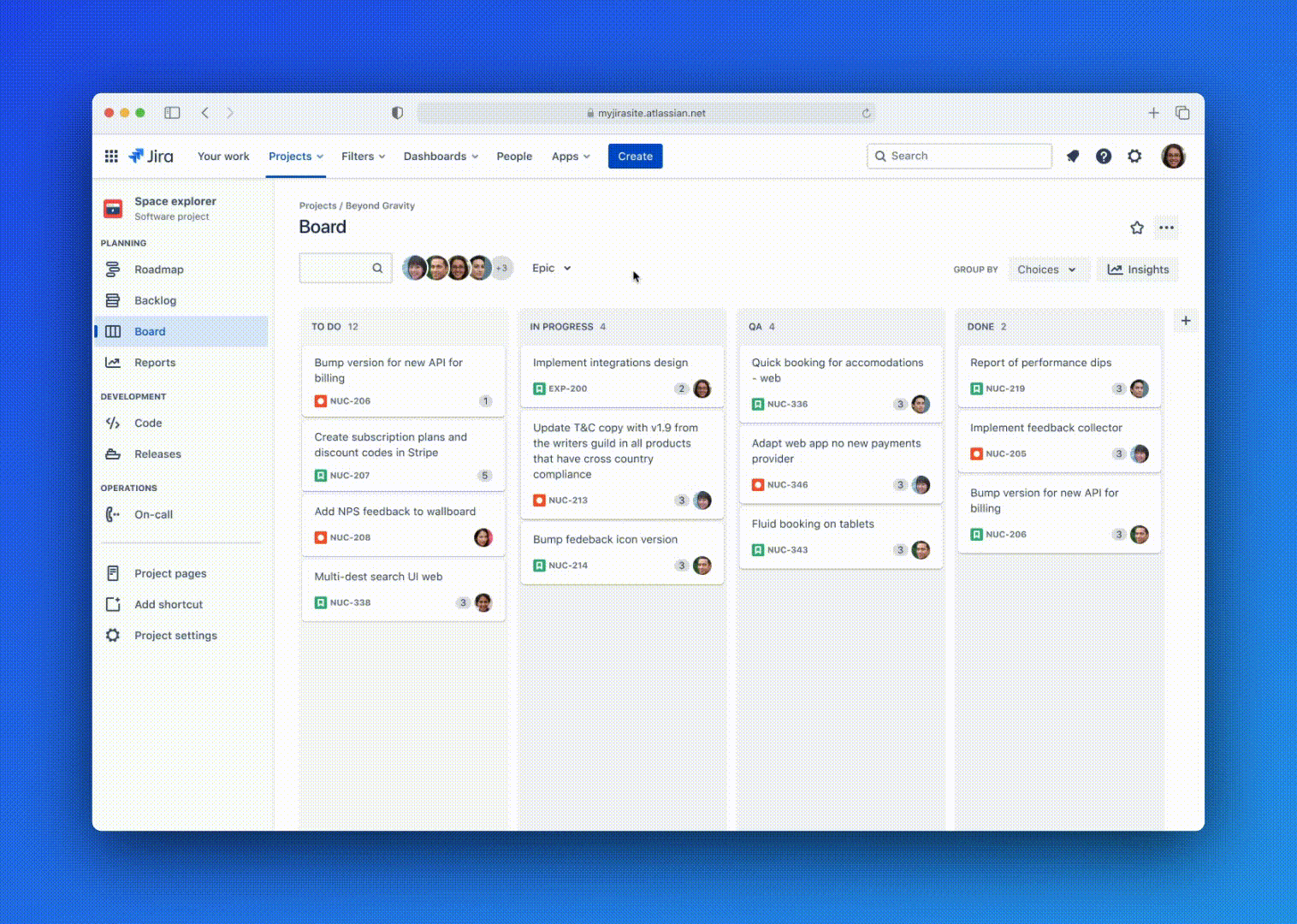 Collaboration between application development teams and the rest of the business is becoming more crucial as organizations increasingly realize how much they depend on software to drive revenue. One of the primary reasons Atlassian is investing in generative AI is to make it simpler for anyone to understand the status of any given project and the downstream impact any change to a delivery schedule is likely to have.
Generative AI, of course, has already moved from being considered advanced technology to a set of capabilities that most end users will soon expect to be embedded within every application. One of the primary benefits generative AI provides is it makes a range of applications originally designed for specialists, such as a software engineering team, more accessible to a wider range of end users.
It's not clear how much generative AI will change the relationship between DevOps teams and the rest of the business, but with increased visibility, there should be a greater appreciation for the challenges developers and DevOps teams face. Any member of an organization should be able to plainly see, for example, why more resources need to be allocated to a specific project to ensure that an application is delivered on time.
At the same time, application developers will find project management processes are about to become less disruptive as it becomes simpler to automatically import relevant data from the tools and platforms they use directly into a project management application such as Jira.
One way or another, software engineers should expect that as generative AI continues to evolve, the divide between them and the rest of the business will narrow. There may be times when that level of additional scrutiny may feel burdensome, but on the whole, it should make it easier for DevOps teams to get the resources required to achieve any given goal. After all, the root cause of any given delay to a project will soon be plain for anyone to see.