Under pressure to increase the speed of innovation in the digital space and outpace competitors, companies large and small are turning to the cloud. Moving to the cloud provides flexibility of infrastructure, transparency of infrastructure costs and many other benefits.
However, making the transition to the cloud is far more intricate for regulated industries—especially large financial organizations—where security and compliance concerns often trump innovation efforts. According to Cloud Security Alliance, the financial industry is still in the early stages of cloud adoption. In fact, 61 percent of financial leaders say their cloud strategy is in the formative stages. Those financial companies that can shift to the cloud properly will see long-term gains, from both a performance and economic standpoint.
In 2015, while working at a large international bank, I assisted on a project to help transform how the bank approached digital for retail banking and wealth management. The bank was still approaching most projects as large, monolithic endeavors, where six-month delivery cycles were standard. Infrastructure was owned by IT Operations, and provisioning lacked automation. As such, almost every project began with designing environmental needs from scratch—adding time to both creation and delivery. It was quickly evident that cloud was the bank's best option, allowing for increased transparency, greater scalability, infrastructure on demand and improved organizational efficiency.
Shifting to the Cloud
After working on this project, I learned that to effectively move to the cloud, organizations must understand how to maximize benefits and minimize risks. Here's how:
Apply a two-pronged approach
We realized right away that we needed a system where we could meet our project objectives, while simultaneously exploring the cloud options. To avoid jumping in too quickly and running into non-technical challenges, we adopted a two-pronged approach: we'd build the platform internally using Cloud Foundry PaaS, while exploring the use of external cloud in parallel—without impacting the delivery of the internal platform. To avoid re-architecture and rebuild later on, we had a guiding principle: Whatever is built internally has to be available in the external cloud as well.
Navigate legal and compliance hurdles
Regulators are still on the fence when it comes to certain industries adopting the cloud, with regulations still lacking specific policies. For example, in the financial space, lack of close regulation leaves many institutions on their own to sort out contracts with cloud providers based on their individual risk appetite. When regulations are published, they are very high-level and generally state that managing the risk and responsibility for integrity of data is with banks, not with cloud providers. Instead of creating an equal playing field, this tilts the scale toward smaller fintech partners with larger risk appetite±and who more regularly fly under the regulator's radar.
Expect roadblocks
In so many organizations, IT operates in silos. For example, all infrastructure is owned and operated by the IT Operations group, which then recharges that infrastructure back to the businesses based on complex metrics. For cloud to succeed, we need to answer the question of ownership. But that's not all: Many folks may not believe that organizational issues are a serious problem, and thus, will lack a commitment to be involved. To ease this problem, strong sponsorship from senior leadership is essential.
Prepare for technical issues
When implementing a technology solution, things don't always go smoothly from the start. For example, there might be approved ways to connect with third-party providers that were created before cloud providers came into play. While this kind of issue is easy to solve, it requires a change in internal procedures that must be accounted for.
Focus on development and testing first, then on production
While working toward final approval and negotiating the agreement, which can take significant amount of time, conducting a trial run is an effective way to work out any potential problems before full implementation. Signing an agreement to use cloud for development and testing only is less of a hurdle, as no customer data will be transmitted or stored. It's also important to train anyone who might be involved throughout the process—no matter how big or small their role.
Conduct a formal project launch and set clear goals
To drive continuous improvements, it's essential to establish clear objectives and goals. This provides metrics for benchmarking success and ROI, and encourages the brainstorming of new ideas on a case-by-case basis. Prior to the formal launch, don't forget to identify key stakeholders and advocates—they will stand behind the project and provide valuable insight into the potential outcomes of decisions.
Create a transparent culture
Full transparency is key, even if it means dealing with resistance. Resistance, especially early on, often is unavoidable. However, it is better to deal with resistance, gain support and handle any issues early in the project. Being transparent gains you more support. Or, if the opposition is insurmountable, you can stop the project before wasting too much time or effort. Most important, you want to avoid criticism suggesting that the project is putting the company at risk. By looping in the right people from the start, you'll have advocates in your corner who will raise red flags and anticipate problems on the horizon.
Remember that people will want to be involved
While cloud may still be an unfamiliar concept for many, almost always someone will come out and say, "Actually, I have experience, and already thought about how to do this. How can I get involved?" Bring those people on board, leverage additional insights and increase commitment to the project. This is an exciting change—people want to be on the team that introduces it!
Large, regulated companies historically have been slow to implement the cloud, due largely to perceived compliance concerns and security risks. However, in an environment marked with rapid innovation, companies are quickly realizing that to stay ahead, adopting a cloud-first business model is a must.
About the Author / Alexander Kalinovsky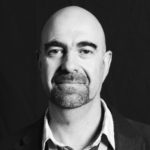 Alexander Kalinovsky is Director of Engineering at Wipro Digital. He is a senior IT leader with extensive experience managing successful application development and operational teams, along with establishing global development practices and partnering with global organizations. Alex has spent over 10 years working in Financial Services in development and infrastructure, specializing in payment systems and FX solutions. Alex brings his strong FS background and enthusiasm for Agile development to his role at Wipro Digital, driving the digital transformation agenda for many of the world's leading brands.