DevOps Days have become a global phenomenon. These are unique, community-organized events that bring together development and operations practitioners for two days of scheduled presentations, open spaces (more about that later), and networking.
How instrumental to the DevOps movement are DevOps Days? "DevOps" actually got its name from the discussions that happened at the first DevOps Days organized by Patrick Debois in 2009 in Ghent, Belgium.
The 6th annual DevOps Days Silicon Valley is happening on November 6th and 7th at the world-famous Computer History Museum. Silicon Valley is the oldest of the US events and was originally the third DevOps Days ever. Starting as a low-key event hosted on the campus of Linked-in in 2010, DevOps Days Silicon Valley has grown into a major event.
True to past reputation, this year's speaker lineup blends industry favorites, like John Willis, with a unique mix of soon to be well-known speakers who have been selected by the community. The 2015 line-up includes:
State of the DevOps Union by John Willis
Anomaly Detection 101 by Elizabeth A. Nichols
Not Everybody is Kelsey Hightower by Gregory Poirier
Securing the Heart of Automated Infrastructure by Jamesha Fisher
Caching Versioned MetaData with Git by Kirsten Hunter
Flaming Poo and the Human Response by Jason Hand
DevOps Army of One – How to Survive When You're the SPoF by Jonathan Disher
Single Point of Failure… Expert by Sasha Rosenbaum
But that's not all! Unlike most conferences where the scheduled speakers are the main event, at DevOps Days, facilitating the interaction between attendees is the main event. Both afternoons are dedicated to Open Space, where the agenda is dedicated to small-group participant-lead discussion and the discussion topics are chosen on the fly each day. This is the chance to dive into specific topics, ask for help, discuss what you've done, find like-minds, or just be a fly on the wall and take it all in.
The DevOps Days experience is one that is unique among technology events — from the local community driven organizing (each one is totally run by local volunteer organizers) to the 50% of time dedicated to Open Space discussions. The whole point behind DevOps Days is to push those with fresh knowledge and insights, no matter how small, into direct contact with those who can benefit from or add to it.
Of course there is a good bit of fun involved as well. Evening events, ignite talks, and the seemingly cult-like status of the locally designed t-shirts all add to the unique flavor of a DevOps Days event. Austin 2015 was famous for their dueling social themes of Star Wars (May 4th / "May the Force" day) and Cinco de Mayo (complete with large Mariachi band).
If you are in the San Francisco Bay / Silicon Valley area, get your tickets for the November 6th and 7th DevOps Days Silicon Valley ($150) before they sellout. If you live elsewhere, be sure to keep an eye on the main DevOps Days site for upcoming events. You can also watch presentations from past events on the DevOps Days video site.
About the Author/Damon Edwards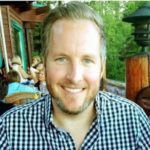 Damon Edwards is the co-founder and managing partner of the DTO Solutions, a DevOps and automation engineering consultancy whose clients include leading SaaS, e-commerce, gaming, and financial services companies. Damon Edwards is also the co-founder and vice president of SimplifyOps, a provider of support and services for the users of the Rundeck open source project. Damon has spent over 14 years working on both the technology and business ends of IT operations. Damon is also a frequent conference speaker and writer who focuses on DevOps and operations improvement topics. Damon is active in the international DevOps community, including co-organizing the DevOps Days conference series, co-hosting the DevOps Cafe podcast, and a co-author of the upcoming DevOps Cookbook from IT Revolution Press.