The request for proposal (RFP) process in IT outsourcing is, at its best, a challenging, time-consuming process rife with pitfalls for both customers and outsourcing providers. The process is made even more complicated if customers are unable to provide clear and detailed requirements because of haste or inexperience in software development outsourcing.
In my work matching companies that need to outsource their software development to international partners, I've seen this particular challenge, where less mature customers do not offer potential partners enough of the needed detail in the RFP process for determining an accurate estimate. The question remains, What is the best way to navigate a situation like this?
There are two key considerations at the very start. First, because IT outsourcing can mean several types of services, including help desk, cloud enablement, network monitoring, etc., outsourcing of custom software development is a type of IT outsourcing that has specific best practices for engagement, methodology and process. Second, I recommend dropping the word "vendor" from your lexicon to refer to a company you hire for custom software development; instead, use the term "partner." In my experience, treating your software outsourcing partner like a vendor inevitably leads to an adversarial relationship that shuts down creativity and innovation. For software development outsourcing to work, it is absolutely critical to maintain good communication between equal partners. A good working relationship cannot be underappreciated as a key element of success.
From the provider perspective, there is no ethical way to respond to an RFP that lacks details with an accurate time estimate and cost quote. Any proposal offered should be for a discovery phase, where the service provider uncovers the details the customer is unable to provide on its own. The customer can use the deliverable from a discovery phase to have a more realistic discussion with multiple service providers and receive credible proposals. If the prospective customer is unwilling to pay for the discovery phase or provide the required details, then the service provider should turn down the opportunity.
From the customer perspective, the answer to the question of how to resolve unclear requirements, then, is to require that the contract governing the relationship be for a dedicated agile development team that can start developing software as the highest priority requirements are defined. The team may grow or shrink over time to accommodate changing priorities, and the release plan can be updated every three or four sprints as you learn more about the requirements and what users want.
The customer should be prepared to commit contractually to providing a dedicated, easily accessible and available product owner to resolve questions and issues quickly. A "local" product owner can also be on the outsourced team to facilitate communication when developing apps with complex software requirements, but he or she should not be considered a replacement for the customer's product owner.
The provider, then, should be prepared to provide at a minimum:

Team ramp-up time
Monthly rates per developer at various levels of seniority
Historical retention or attrition rates of team members
References to other customers using similar software technologies and/or domain experiences for what is needed for a particular project
For customer experienced with agile development, an estimated velocity of story points per sprint
An additional challenge from the client perspective is to be able to define the IT outsourcing speed that is needed for the task at hand. The recent concept of two-speed IT defines two kinds of IT software development—slow and fast. Each kind can be outsourced, but with different types of service providers.
Slow IT outsourcing is most typically used for the careful update of legacy software systems that are changed slowly over months and years to maintain the stability of the business. Fast IT outsourcing is most frequently used for product development and digital transformation and requires an agile approach that includes UX design, user testing, development and DevOps. By recognizing the distinction between fast and slow IT outsourcing speed approaches, you'll be able to select a partner company with the right experience.
By abiding by a few key parameters, customers and providers alike can make the RFP process a constructive and productive experience. While it's true that customers always seek the best possible deal in an outsourcing bid, they don't always offer the information required during the RFP process to help providers meet their needs. An RFP should be viewed as an opportunity to build a relationship, rather than executing a transaction, and a commitment by both customer and provider to trust and transparency will go a long way toward long-term success.
About the Author / Steve Mezak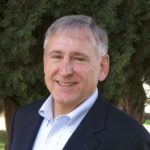 Steve Mezak is CEO of Accelerance, a Silicon Valley firm that, since 2001, has matched hundreds of U.S. companies needing software development with international, outsourcing partners. Steve has more than 30 years of experience in the IT industry, from writing software code to facilitating and managing software development teams. He's authored two books, including most recently, "Outsource or Else! How a VP of Software Saved His Company" (June 1, 2016). Contact Steve by email: [email protected]; or Twitter: @SteveMezak.