There's a great scene in the Kids in the Hall movie Brain Candy, where the CEO of a major pharmaceutical company informs his executive team that the board has recommended a massive restructuring plan that will cut their research outlay by 60%. Only seconds after first mentioning this undertaking, the CEO turns to his yes man, Marv, and asks:
"Where are we with that?"
Marv responds: "The thing you just mentioned just now?"
And after getting an affirmative response, Marv foolishly, yet not surprisingly answers:
"Oh, we're on top of that, Don."
It's not hard to imagine this same scene playing out in real life where the restructuring being recommended is that found in DevOps. Marv and his fellow executives have agreed to a restructuring plan that's going to dramatically affect the flow of work and the lives of many people at their company, but without having any real idea of why this plan is needed, how much it will cost, or even where to begin. They've just been asked to reduce the cost of their product by 60%, and to begin, well, five seconds ago.
Sound familiar?
There was a time when DevOps was possibly an even bigger buzzword than it is today, but that doesn't mean it has gone anywhere, or lost popularity. In fact, its adoption has only increased since the term was coined, and it can be found everywhere from the smallest shops—all the way to massive enterprises.
So why is it still so hard to successfully pitch DevOps to executive leaders?
We've written before that the ambiguity around DevOps' definition is one of the primary causes of the confusion surrounding the term, and the debate between whether it's a "mindset" "practice" or "cultural shift" will likely never die (just don't let anyone tell you it's a "tool").
Rather than argue the buzzword's definition, many at last year's DevOps Enterprise Summit argued that the best way to promote a DevOps initiative at your organization, especially to your executive leaders, is to not call it DevOps at all.
Since I've always liked the term DevOps, it's taken me a while to come around to this concept, but I think those esteemed speakers are on to something.
Vendors, analysts, the media, and other stakeholders have all had enough time to develop their own personal assumptions around DevOps. Maybe it was first proposed to them by an overblown consultant, or it was part of the failed vision of a former executive who is now on the outs. All it takes is one negative DevOps word association within your leadership and your noble pursuit of its buy-in could be quickly derailed.
So if you don't call it DevOps, what do you call it? "Lean IT?" "Agile Innovation Processes?" "Continuous Flow Delivery?" " Industrialized Software Development?"
It'll take you more words, but I'd recommend using DevOps' results, and not any perceived buzzworthiness of the term alone, as its primary selling point. While "more words" means "more time"—something your e-staff likely has very little of—you'll both get and hold their attention much quicker than just saying "DevOps" and expecting the applause and champagne to start flowing.
Gene Kim's definition of DevOps supports this concept, and in a recent interview he remarked:
I would define DevOps by the outcomes. In my mind, DevOps is those set of cultural norms and technology practices that enable the fast flow of planned work from, among others, development, through tests into operations while preserving world class reliability, operation and security. DevOps is not about what you do, but what your outcomes are.
For those who are somehow just learning about DevOps, or for those who have known of its existence for years now, but who have been hesitant to pitch it to their own leadership, the good news is that the outcomes of DevOps are being proven not just at big names like Disney, GE, and Netflix—they're even being felt by those who've implemented it at non-Dev or Ops fields like Security, and even Design.
Your VPs of App Dev and QA will likely be impressed by your mention of accelerated feedback loops and reduced defects. Your IT Operations leadership, no matter what distrust they harbor for app dev, would have a hard time arguing against increased visibility into the delivery pipeline, and better quality when the software lands in production. Then when the CEO hears about faster service delivery and improved time to market, you may as well start sketching out your plans for that corner office.
(Editors note: Author's promise of a corner office is his own, and is not guaranteed by Skytap)
About the Author/Noel Wurst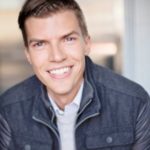 Noel Wurst, Managing Editor at Skytap, Noel is responsible for setting and executing Skytap's content marketing strategy. That includes overseeing the creation and distribution of high-quality, targeted content, and managing the team and external resources associated with those efforts. By leveraging deep online marketing, project management, and editorial experience, Noel plays a crucial role in helping generate and nurture leads with compelling content. You can follow Noel and Skytap at @NoelWurst and LinkedIn and @Skytap, Skytap's LinkedIn