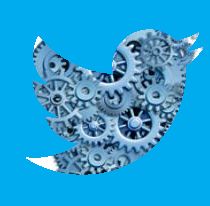 As part of doing my research for this blog I have been looking around for a good list of DevOps people to follow. I have found a small list here and there, but unlike in the infosec community where we had the @securitytwits, there is no analogue to that in DevOps.
So with a tip of the hat to Bill Brenner of Akamai (and formerly of CSO.com) I am going to start a new tradition here on DevOps.com.  We will have our own Follow Friday: DevOps Peeps to follow on Twitter.
I am starting with a small list that I actually found on a Puppet Labs blog. I will add to this list every week and also start a Twitter list of them.  You are already following most of these folks, but you have to start somewhere.
If you would like to be added to the list or have a suggestion for the list please leave it in a comment or email me at [email protected].
 @patrickdebois: @RealGeneKim: @botchagalupe: @jezhumble; @garethr; @kartar; @KrisBuytaert; @jordansissel; @agentdero; @allspaw; @monkchips: @DEVOPS_BORAT; @lnxchk: @damonedwards;  @lusis; @obfuscurity; @shanley: @adrianco; @scriptrock; @jumpcloud; @sd_architect; @govictorops @SoftLayer @docker; @chef;