GNGSEC sounds the clarion call for software engineering change!
The pandemic made 2020 the year where we see some of this decade's most exciting digital technologies become commercially viable, and others finally go mainstream. Software is the core of digital transformation. In the digital era, the methods by which we produce software also need to be digitized. In the software engineering field, the adoption of AI, big data, cloud computing and cloud-native are accelerating the digitization for businesses.
Global Next Generation Software Engineering Conference (GNSEC) focuses on a full range of software engineering technologies and is committed to defining the standard of the next generation of software engineering. The event will gather 1000+ Attendees and it will be live with virtual experience where senior software engineers, architects, and team leads connect, learn, and grow. Experts and developers from various backgrounds will be sharing their cutting-edge technical practical experience and cases.
The majority of the attendees of this event will be from the Southeast Asia region (Singapore, Thailand, Indonesia, Philippines, Malaysia, Vietnam), India and China. Due to the current travel restriction, GNSEC 2021 will be virtually presented via Airmeet. It will offer attendees with virtual exhibitions, virtual conference, peer networking session, business matching session, virtual discussion group.
Global Next Generation Software Engineering Conference (GNSEC) is co-presented by DAOPS Foundation and Escom Events. The event is part of digital innovation series events that features AI, DevOps, Cybersecurity and digital transformation. Previously the event was presented in Shanghai, Shenzhen, Beijing, California and Hong Kong.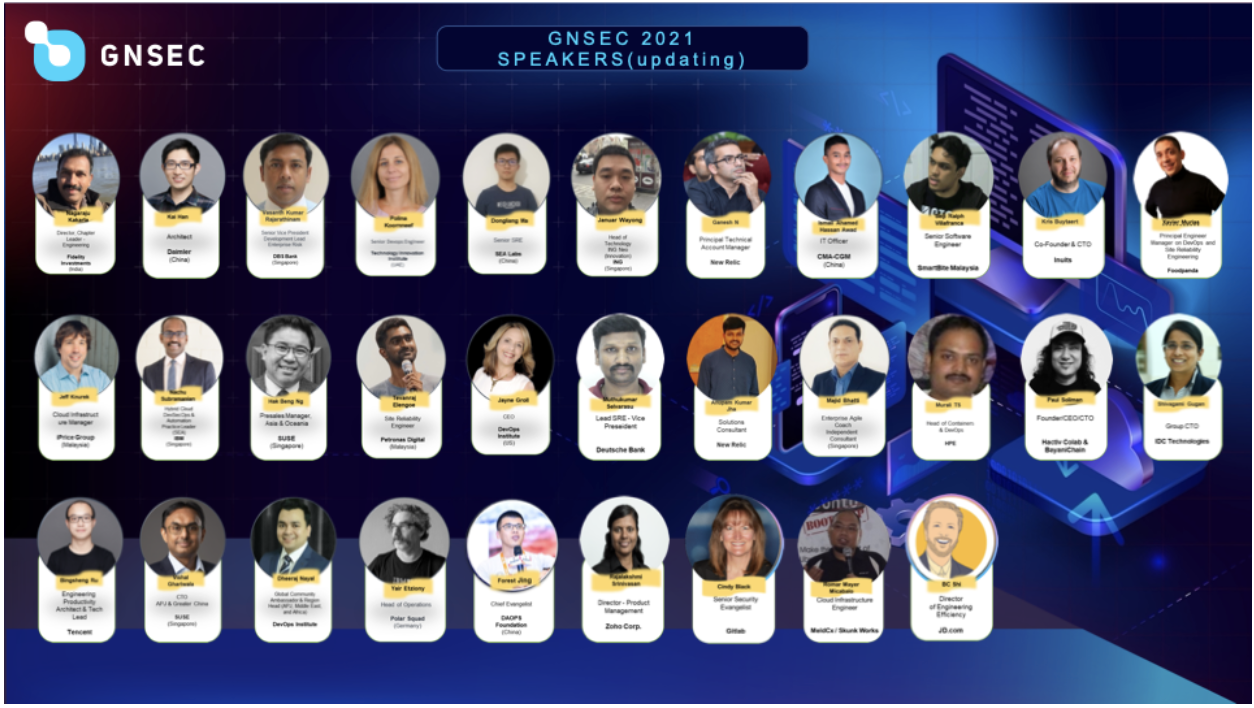 There will be more than 30 speakers from DBS Bank, ING, IBM, Daimler, Tencent, JD.COM, DevOps Institute, Gitlab, New Relic, SUSE and more to share ideas, experiences and case studies in software engineering.
Register here to join​​ the event with us to rebuild software engineering.