DevOps seems to be everywhere today. But what does the future hold for today's tech darling? Will the principles and patterns of DevOps still be recognizable in three to five years? Or will the next new wave come along wipe out what seems to be a major change to the way software is developed and operated? This panel will try to peer into the crystal ball and foretell what the future of DevOps holds, and what it may look like in the near and farther future.
Date: Wednesday, January 27th, 2016
Time: 1pm eastern standard time
HANGOUT LINK:(NO REGISTRATION REQUIRED*) 
*Google Hangouts are FREE.  To participate in a Google Hangouts LIVE,
a Gmail or Google  Profile is required.
Your Host
Alan Shimel | Editor-in-Chief  | DevOps.com,, An often-cited personality in the security and technology community and a sought-after speaker at industry and government events, Alan has helped build several successful technology companies by combining a strong business background with a deep knowledge of technology.
Our Guests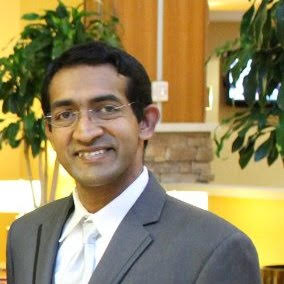 Raghunath Raman | Director – Digital APIs and Integration Delivery | Kaiser Permanente
22+ years of experience in developing and executing enterprise product strategy and global initiatives. -Strong technical background, verifiable record of product development, service deployments, operations and program management of multi-million dollar portfolios. – Demonstrated prowess to formulate & deliver highly complex programs throughout an organization. – Seasoned in managing and building complex, interdependent systems and enterprise frameworks. Speaker @ IBM interconnect 2015, Speechtek 2009 , Speechtek 2010, etc.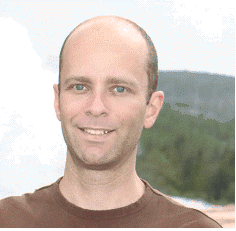 Chris Lazzaro | STSM, IBM Cloud Development, Collaborative DevOps |IBM
Chris is a lead architect, building tools that enable developer productivity and operational excellence in IBM Cloud. He strives to enable customers to make the digital transformation to the cloud with DevOps tools, standards, practices, and the ecosystem needed to innovate faster than their competition. Chris began his career with IBM Tivoli in 1998, building systems management tools, and he has helped transition those capabilities into SaaS and cloud-native operations tools. With a focus on innovative, leading-edge solutions, he has obtained recognition as an IBM master inventor.

Peter Klenk | Offering Manager, Bluemix Garage Method & Cloud DevOps Solution | IBM
Peter is the product manager for IBM's cloud DevOps solutions. He has more than 20 years of business and technical leadership experience in the software development lifecycle and tools area. Peter led the product management team and was CTO for IBM Rational's automated software quality portfolio, which included service virtualization, functional test automation, and performance testing. Previously he held several development management, architecture, and developer roles for Rational's change and configuration management solutions. He has a degree in Computer Science and Engineering from the Massachusetts Institute of Technology.