HashiCorp today at its online HashiConf Digital event launched HashiCorp Cloud Platform (HCP), through which it intends to make all of its software available as a fully managed service.
At the same time, HashiCorp announced a public beta of an update to HashiCorp Terraform, a curated instance of an open source tool for configuring IT infrastructure that adds additional workflow capabilities.
Finally, an update to Nomad, a cluster manager and scheduler for containerized application environments, adds support for multiple clusters as well as the Container Network Interface (CNI) specification defined by the Cloud Native Computing Foundation (CNCF).
Rob Genova, director of product marketing for cloud services at HashiCorp, said although the company previously made some of its offering available as a managed service, HCP will serve as a foundation on which HashiCorp will manage updates to its software on behalf of end customers.
The first managed service on HCP, now available in private beta, is an instance of the Consul service mesh deployed on Amazon Web Services (AWS), which will be followed by an instance of Vault, secrets management software developed HashiCorp, that will also be deployed on AWS.
At the core of HCP is a HashiCorp Virtual Network (HVN), which offers a common abstraction across cloud providers around an isolated single-tenant network. Each HVN can have multiple services deployed within it. In the future, HashiCorp is promising HVN will enable peering across cloud providers and cross-provider clustering of its software. Support for additional cloud services will be added based on customer demand, added Genova.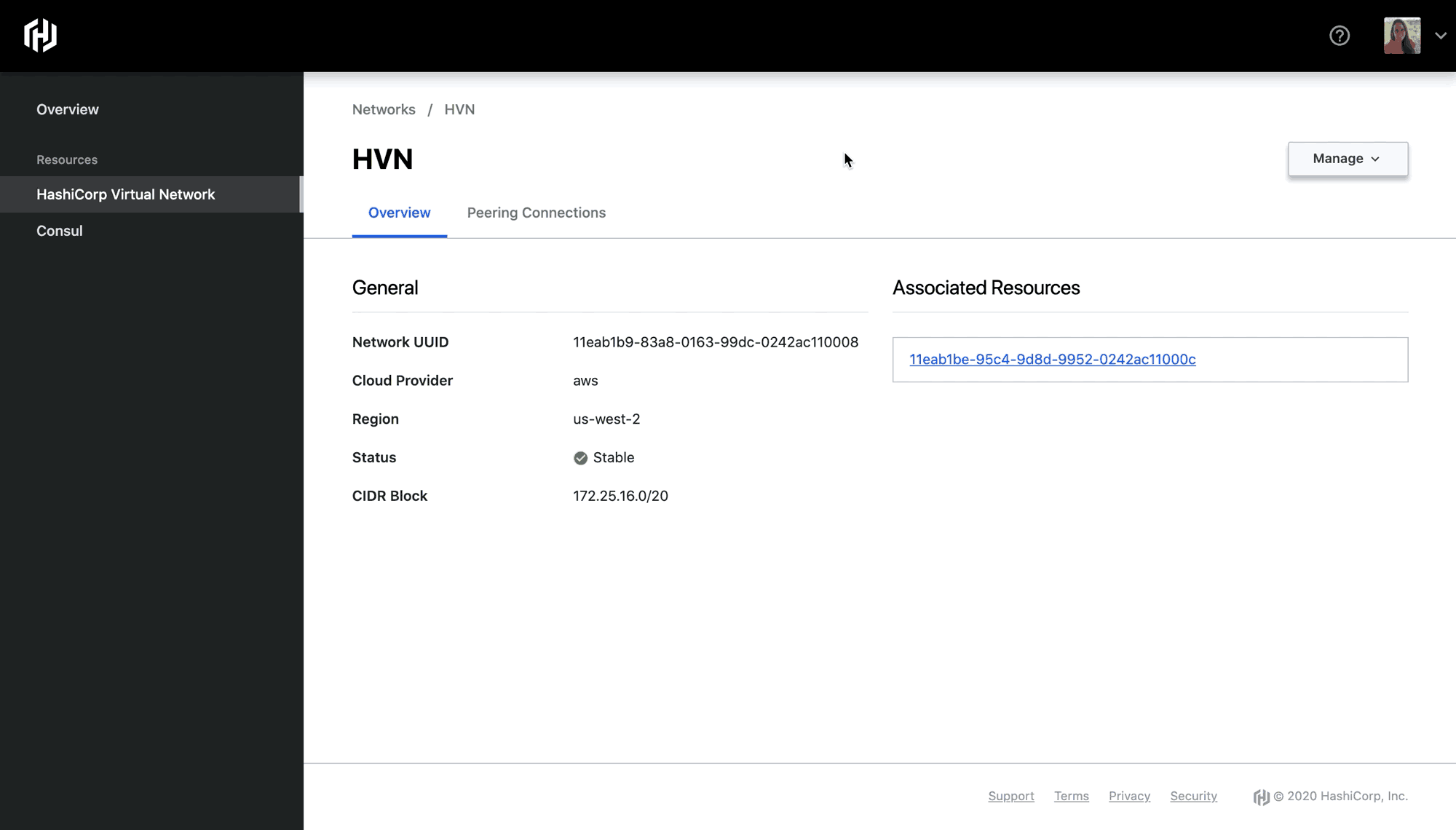 HCP will be offered on a pay-as-you-go pricing model to minimize upfront costs, which Genova said should make Consul and other HCP services more accessible to smaller teams and organizations. Costs will increase only when workloads scale. Both development and production pricing options will be made available, he said.
HashiCorp already provides access to hosted instances of Consul and Terraform, which it will continue to offer alongside HCP, Genova added.
Genova said it's become apparent more organizations would prefer to have HashiCorp manage Consul, Vault, Terraform and Nomad on their behalf. At a time when many organizations have limited IT resources, Genova said many organizations want to devote the bulk of their limited internal resources to building and deploying applications rather than the infrastructure required to maintain them.
It's not clear how many organizations will opt to rely more on managed services in the wake of the economic downturn brought on by the COVID-19 pandemic. At a time when many organizations are either reducing or freezing headcount, all options are being considered. Many internal IT teams may occasionally employ a managed service to extend their own capabilities. In other cases, developers may bypass an IT operations team altogether.
In the wake of the pandemic, Genova noted more organizations simply want to deploy resources in the cloud to ensure availability while gaining increased flexibility.
Regardless of the path chosen, the days when IT teams felt more compelled to do everything themselves are, for better or worse, changing utterly.