The IBM Domino environment was mostly replaced by Microsoft on-premises technology, then later replaced by the Microsoft Cloud Services. One thing that hasn't been replaced is the need for administrators to have control and visibility of service delivery to end users.
Whether you're using IBM applications, Microsoft on-premises servers or Microsoft Office 365, as the messaging administrator you need to provide availability and performance metrics of the service delivered to your management. You also need to understand issues when they arise.
In short, you are still responsible for the service that you deliver, even if the servers reside in Microsoft's data center. So, how do you measure the health of your Office 365 service delivery and how do you anticipate issues before they impact your end users?
Measuring Office 365 Health
Microsoft works to maintain the 99.99 percent availability it promises from its data center as well as improve both the features it provides and the performance it delivers. The issues that arise generally impact only some features and usually only affect a subset of users with a specific configuration or in one location. It's difficult to know exactly how these issues impact your global network, and it's impossible to predict, but it helps to know that Microsoft offers a health dashboard. The dashboard provides an easy-to-understand view of the availability and performance of each Office 365 service out of the data center, and lets users configure alerts. The disadvantage is that the dashboard only shows service out of the data center, not any visibility into the service your users are experiencing. It also doesn't provide information on how issues are impacting the availability and performance in your company. Nor does it take into account user complaints that can stem from many issues within the Office 365 environment.
Microsoft provides two tools that can be useful for measuring the health of the Office 365 services delivered to your users. First, the Remote Connectivity Analyzer allows you to run a series of checks from the cloud to the cloud that will tests different part of the Office 365 services. This allows you to check if your tenant has problems with the basic functions of Office 365 by running Outlook connectivity tests, opening a mailbox, performing a mail routing or connecting to Skype to Business Online. The disadvantage is that it is performed from Microsoft Azure to Microsoft Office 365—from one cloud to another. It doesn't provide you with any information that could help you troubleshoot what is happening at the user location.
Microsoft's other tool that can be useful when it comes to checking the connection is the Support and Recovery Assistant. This tool lets you perform tests to help you understand what's happening when a location is experiencing poor Office 365 performance. However, these tests aren't automatic or continuous, and they don't alert you when an issue begins to arise. You still have to rely on user complaints for that.
That leaves manual testing as the last option for administrators. Manual tests are available in PowerShell. When conducting tests, start by testing pings to Office 365, DNS resolution time, latency and end-user egress points to understand the impact of the network on your Office 365 service delivery.
Even if these tools are not enough to measure, alert, report or troubleshoot the service to your end users, they still provide something to check the health of the Office 365 service. Microsoft understands that the service out of the data center is not what matters most; it is the user experience. That is why when people think about their Office 365 health, they should always consider the entire service route, from the Microsoft data center to the user sitting at his desk.
When we measure health, we understand availability and performance of the service.The border between poor performance and unavailability is small, especially for end users. To understand the health of your services you need metrics, facts and alerts.
What really matters is not poor performance but a degradation of the performance, because that is what users perceive. To measure performance degradation, you need to know the baseline, or what's normal. This requires a tool that continuously measures the performance delivered to your end users and that can alert you when the performance is declining.
Finally, because most Office 365 services are used in conjunction with internal infrastructure applications and appliances, they also can impact the service delivered. If you don't monitor these applications at the same time and on the same dashboard, you won't be able to troubleshoot the issue effectively. Some companies have hybrid Exchange, some still have Domino application servers, some are using gateways, some have proxy servers and so on.
It all comes down to service delivered to your end users. Whether issues arise from the data center or your network, it's important to monitor and understand what users are experiencing so you can maintain the highest level of service. Understanding the relationship between availability and performance from the user's perspective helps you achieve better insights and oversight of your cloud or hybrid cloud health.
About the Author / Jean-François Piot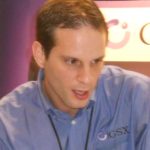 Jean-François Piot is vice president of Product Management at GSX, responsible for articulating the vision of the company's product range and translating these into detailed specifications. His experience in IT processes and service management projects comes from previous business development positions at IBM and Beijaflore (IT Service Provider). He holds a master degree from the Grenoble Graduate School of Business.