It's what keeps your CEO awake at night – your industry getting disrupted by a competitor you can't see today. The winners are quick to adapt, fast to innovate. But how do you act like a startup – nimble, energetic and creative – at enterprise scale. DevOps, fused with open technologies, hybrid cloud and design thinking, can close the gap by helping build an enterprise competency for delivering continuous innovation.
Join us as industry leaders describe how they're transforming their organizations to win. An innovation culture that addresses multi-speed IT. Blow-your-ears-back improvements in cycle time, cost and quality. Experimentation, feedback loops and A/B testing. And deploying updates to production – tens of times a day. Don't miss it!
Date: Wednesday, February 10th, 2016
Time: 1pm eastern standard time
HANGOUT LINK:(NO REGISTRATION REQUIRED*) 
*Google Hangouts are FREE.  To participate in a Google Hangouts LIVE,
a Gmail or Google  Profile is required.
Your Host
Alan Shimel | Editor-in-Chief  | DevOps.com,, An often-cited personality in the security and technology community and a sought-after speaker at industry and government events, Alan has helped build several successful technology companies by combining a strong business background with a deep knowledge of technology.
Our Guests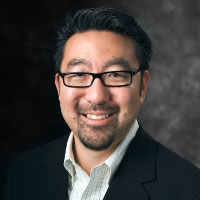 Gene Kim | Author, Researcher, Speaker, Director, DevOps Enthusiast
Gene is a multiple-award-winning CTO, researcher and author. He was founder and CTO of Tripwire for 13 years. Gene is a huge fan of IT operations and how it can enable developers to maximize throughput of features from "code complete" to "in production," without causing chaos and disruption to the IT environment. He is passionate about IT operations, security and compliance, and how IT organizations successfully transform from "good to great."
Angel L. Diaz | Vice President, Cloud Architecture & Technology
Dr. Angel Diaz is IBM's VP of Cloud Technology & Architecture. Angel and his team are responsible for the technology, architecture and strategy behind IBM's Hybrid, open and secure cloud – empowering our clients with a new way to work. When he's not working to bring greater value to clients through a flexible and interoperable cloud, he's IBM's leader for open technology where he is spearheading an industry IT renaissance driven by open source code, community and culture. A master of the art-of-the-possible, Dr. Diaz has been the driving force behind many of the most important Cloud, Data and Mobile open technology industry movements – all focused on enabling innovation that is built on simple, practical solutions.
David Lindquist | IBM Fellow, Vice President of Development, Cloud DevOps Services
Mr. Lindquist, an IBM Fellow and VP, is responsible for the development of IBM's Cloud DevOps Services, including: UrbanCode, Bluemix DevOps and our Bluemix Garagre Method. Prior to this role, Dave was the CTO for the IBM Cloud & Smarter Infrastructure Division and the IBM Tivoli Division. In 2007, he was appointed an IBM Fellow, IBM's highest technical honor for his innovation and industry leadership. He joined the IBM Software Group in the mid 90s, where he has focused on the research and delivery of emerging Internet technologies, including Cloud, SaaS, Web infrastructure, Mobile and Wireless technology. His research has led to 48 patents, recognition as an IBM Master Inventor and election into the IBM Academy of Technology.