Kong today announced today two offerings that rely on artificial intelligence (AI) to automate the management of application programming interfaces (APIs).
The first offering, dubbed Kong Brain, collects data from any existing platform to auto generate documentation, which can then be used to automate the configuration of the Kong Enterprise API management platform.
The second offering, dubbed Kong Immunity, leverages machine learning algorithms to analyze traffic patterns to first define normal traffic and then train models to automatically detect any anomalies and issue alerts when those anomalies are detected.
Kong CTO Marco Palladino said Kong Brain is intended to make it easier to manage APIs across a modern IT environment by making it possible to continuously reconfigure APIs as new code is added to any platform connect to Kong Enterprise.
In addition, Kong Brain makes it simpler to visually map services and their endpoints to provide deeper visibility into API traffic and the health of any given service, said Palladino.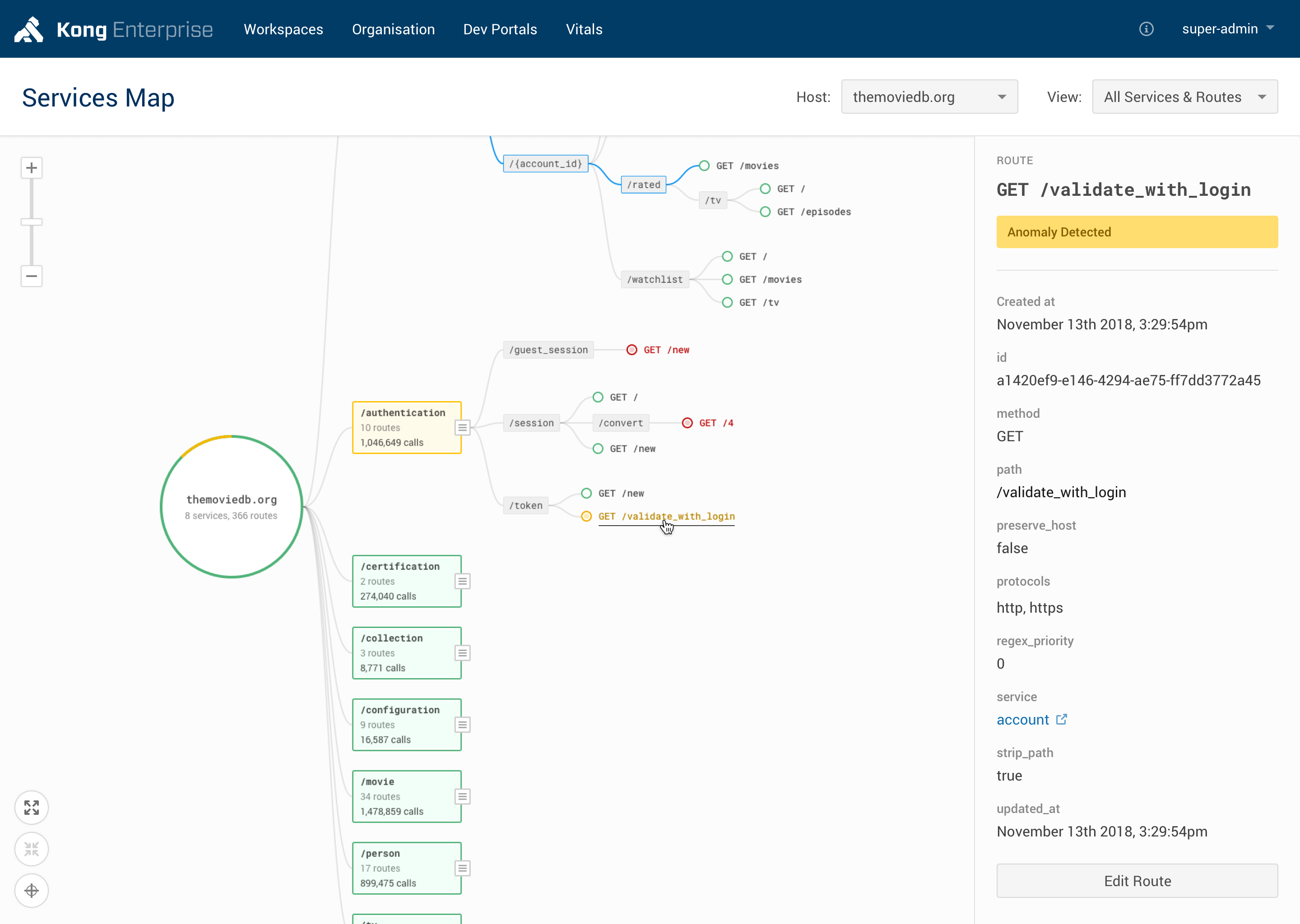 Kong Immunity, meanwhile, enhances the overall security of the IT environment by identifying potential threats before they proliferate across the API ecosystem, he notes.
Available under an early access program, Kong Brain and Kong Immunity represent the first steps toward employing AI to layer a central nervous system that automates governance, security ad documentation while increasing the reliability of the overall API ecosystem, Palladino said.
As microservices specifically and IT in general continue to evolve, the number of dependencies that will exist across the IT environment will far exceed the ability of any IT staff to manage manually. That issue will become especially acute as more organizations embrace applications based on microservices, Palladino said, because each microservice within that application has its own set of APIs that need to be managed. While Kong Enterprise can support both microservices and traditional monolithic applications, Palladino expects the proliferation of microservices across multiple cloud platforms to force the need to adopt API management platforms infused with AI.
Obviously, the introduction of AI into IT environments will have a profound impact on API management and associated DevOps processes. While developers typically create APIs, responsibility for managing APIs has been shifting to IT operational teams. By adding AI to API management platforms such as Kong Enterprise it should become significantly easier for any enterprise to manage APIs at scale. Of course, AI models don't work out of the proverbial box. But as the machine learning algorithms that drive those AI models become more familiar with the IT environment, the more automated the management of the APIs distributed across that IT environment becomes.
What impact AI will have on DevOps processes remains to be seen. But it's increasingly clear that AI will be applied across the IT operations spectrum. In theory, the more automated IT operations becomes the more resources any organization should be able to shift toward developing more applications, which naturally generates more APIs to be managed. It may take a little more time before most organizations have enough confidence in AI to make that transition. But at this point, it's not so much a question of whether AI will be applied to IT operations as much as it is to what extent.