In the very early days of the internet, hackers most likely were "lone wolves." They might be an unhappy customer, a disgruntled employee or a tech-savvy youth who just wanted to see if he could breach a target's defenses.
Occasionally, hackers might aspire to more devious crimes including identity theft, blackmail, theft of trade secrets, exposure of personal information or monetary theft. These types of hackers were annoying, unnerving and potentially dangerous, but they seldom caused widespread damages or serious financial losses. Today, however, cybersecurity professionals face an entirely new group of hackers and an escalating number of attacks—and security strategies and tools have not been able to keep pace.
The Modern Hackers
The greatest source of risk comes from well-financed, sophisticated hackers who often are connected to a government that sanctions and supports their activities. These groups constantly refine their already impressive skills and they are patient as well as persistent. They know how to circumvent defenses that rely on signatures or pattern matching, and they are adept at launching attacks that may take months to achieve fruition.
For example, sophisticated hackers may launch an upstream attack aimed at companies that make the products that others use for security, including SSL certificates and other digital credentials. These credentials are then used to steal money, intellectual data or other information from the group's real targets. Hackers can also attack in stages, such as first going after information that will give them access to an organization's network, allowing them to conduct whatever mayhem they want on their own schedule. They may install an encrypted "zero day" attack, for instance, or simply wait until a desirable piece of intellectual property is completed.
Why Speedy Responses Are Essential
The longer that a breach goes undetected, the more damage the incident will cause. It is a bit like having an undetected roof leak; the longer the leak allows water to penetrate beneath the roof, the more damage the water will do to the structure.
Unfortunately, most organizations are not doing a very good job of detecting breaches quickly. In 2014, the Verizon Data Breach Investigations Report revealed that 43 percent of all web application attacks were not discovered for months, and 85 percent of the point-of-sale intrusions went undetected for weeks. Other breaches have gone without detection for years, such as the Excellus breach that lasted 18 months and the allegedly state-sponsored "Project Sauron" attack that was in operation for almost five years.
When attackers have months or years to access a victim's network, they have ample opportunity and time to inflict a substantial amount of damage. They can even expand their attack to infiltrate the networks of the original target's customers or vendors. Interestingly, a study conducted by the Ponemon Institute found that approximately 33 percent of all attacks were not detected for two years — and two-thirds of the attacks were discovered by a third party rather than the compromised organization.
However, a report issued in June 2016 by the Business Continuity Institute indicates that many organizations are making progress when it comes to responding to cyberattacks. BCI surveyed 369 organizations in 61 countries. Approximately 66 percent reported that they had suffered at least one attack during the previous 12 months, and 15 percent reported that they had suffered 10 or more attacks. Roughly 31 percent claimed that they responded to attacks within an hour, but 19 percent said that they took at least four hours to respond. Approximately 24 percent were hit by a denial-of-service attack, while 45 percent suffered a malware attack; both forms of attack rendered the organization's network inoperable or contaminated.
Responding Quickly to Attacks
Although most cybersecurity professionals know that response time is critical, not all of them understand the best ways to ensure that the speed is there when needed.
A speedy response starts with an effective incident response plan. The plan should be based on a thorough assessment of threats, risks and potential failure modes, and it should be updated frequently and available to all parties.
"Practice makes perfect." Response teams should have ample opportunities to practice their tasks through frequent "dry runs." Instead of wasting time trying to determine what they should do when an attack does happen, they can react reflexively.
Automation can greatly reduce the amount of time required to respond to an incident. For example, without automation, if a breach occurs, staff members might have to manually check 5,000 or more endpoints. However, an automation platform can collect, analyze and report on the activity in much less time.
Increase visibility across the different domains and systems. A recent survey of IT remediation teams conducted by the SANS Institute revealed that almost half felt that the lack of visibility was their main impediment to an effective, speedy response. Using a security information and event management (SIEM) solution for log aggregation and correlation can increase visibility across organization.
When the health of your organization is at risk, taking even an hour to respond to an incident can be far too long. Taking a day, a week or a month to detect and respond to a threat can do irreparable damage. With steps in place, organizations can meet their need for speed in addressing cyber threats quickly, to best protect their networks.
About the Author / Rishi Bhargava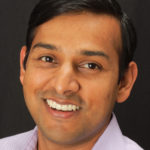 Rishi Bhargava is co-founder and VP of Marketing for Demisto, a cyber security startup with the mission to make security operations "faster, leaner and smarter." Prior to founding Demisto, he was vice president and general manager of the Software Defined Datacenter Group at Intel Security, and before Intel, he was vice president of product management for Datacenter and Server security products at McAfee, now part of Intel Security. He has more than a dozen patents in the area of computer security. He holds a BS in Computer Science from Indian Institute of Technology, New Delhi, and a Masters in Computer Science from University of Southern California, Los Angeles.