"Moving Fast and Changing the World"— Jeremy Stone and Code.org's mission to transform CS education and America's STEM workforce
 As quickly as the world is changing, how can we use this momentum and proactively contribute to this change? We need to start with the basics and focus on education. Jeremy Stone, CTO of Code.org, is doing just that by teaching children how to code.
Jeremy leads the engineering team at Code.org. His team is responsible for Code.org's software products, including Code Studio and Hour of Code, which are focused on bringing computer science education to all schools for all kids.
Jeremy has worked in numerous fields including edtech, cleantech, video games, high-scale online services and operating systems. He was previously VP of Engineering at Clean Power Research, where he built enterprise software products for the renewable energy industry, and prior to that he worked at Valve building games and the Steam online service. He also was a founding member of the Internet Explorer team at Microsoft.
Computer science has never been more important, and it is never too early to start coding. The mission of the non-profit organization Code.org is exactly that—to bring computer science to all kids and increasing the participation of women and underrepresented minorities.
Jeremy's talk, "Moving Fast and Changing the World," focuses on Code.org's mission to transform computer science education and America's STEM workforce. It will also explain why it's important for Code.org to move fast, and why deep and sophisticated automated test investments are critical to its success. Critical for Code.org is to be able to perform automated testing on a large browser matrix, as many schools tend to run older browsers. Smarter, better and deeper automated testing is one of the key stories in the industry right now and Code.org is pushing further every year.
"I am excited to share our stories and experiences, learn great ideas from the other talks, and then go put those ideas into practice—looking forward to us all working as a community to advance the state of the art this year," Jeremy says.
When Jeremy is not trying to change the world, he is helping his 9-year-old son chase his dreams by proofreading his son's literary pieces, including the recently published novel, "I Lost My Heart in the War of 1875: A Love Story."
SauceCon, the first-ever Sauce Labs user conference, is a three-day event filled with training, workshops, best practices and visionary content from the leading minds in automated testing. For more on upcoming SauceCon presentations or to register, visit the SauceCon website.
About the Author / Elizabeth Hechtel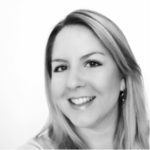 Elizabeth is a passionate tech writer at Sauce Labs. As a Marketing Specialist she is focusing on delivering the best quality content on mobile testing. Personally, she loves learning new languages and reading up on recent advancement of modern technology.