Volterra announced today it has updated a service mesh it makes available via a software-as-a-service (SaaS) platform to include the ability to automatically discover all the application programming interfaces (APIs) in an application using machine learning algorithms, then automatically apply all the whitelist policies that apply to those APIs.
Service meshes add a programmable layer of abstraction above a proxy server that makes it easier for IT teams to provision networking and security services on demand. The challenge is service meshes tend to be complex to deploy and between the service mesh itself and the underlying proxy server software also consume a significant amount of resources.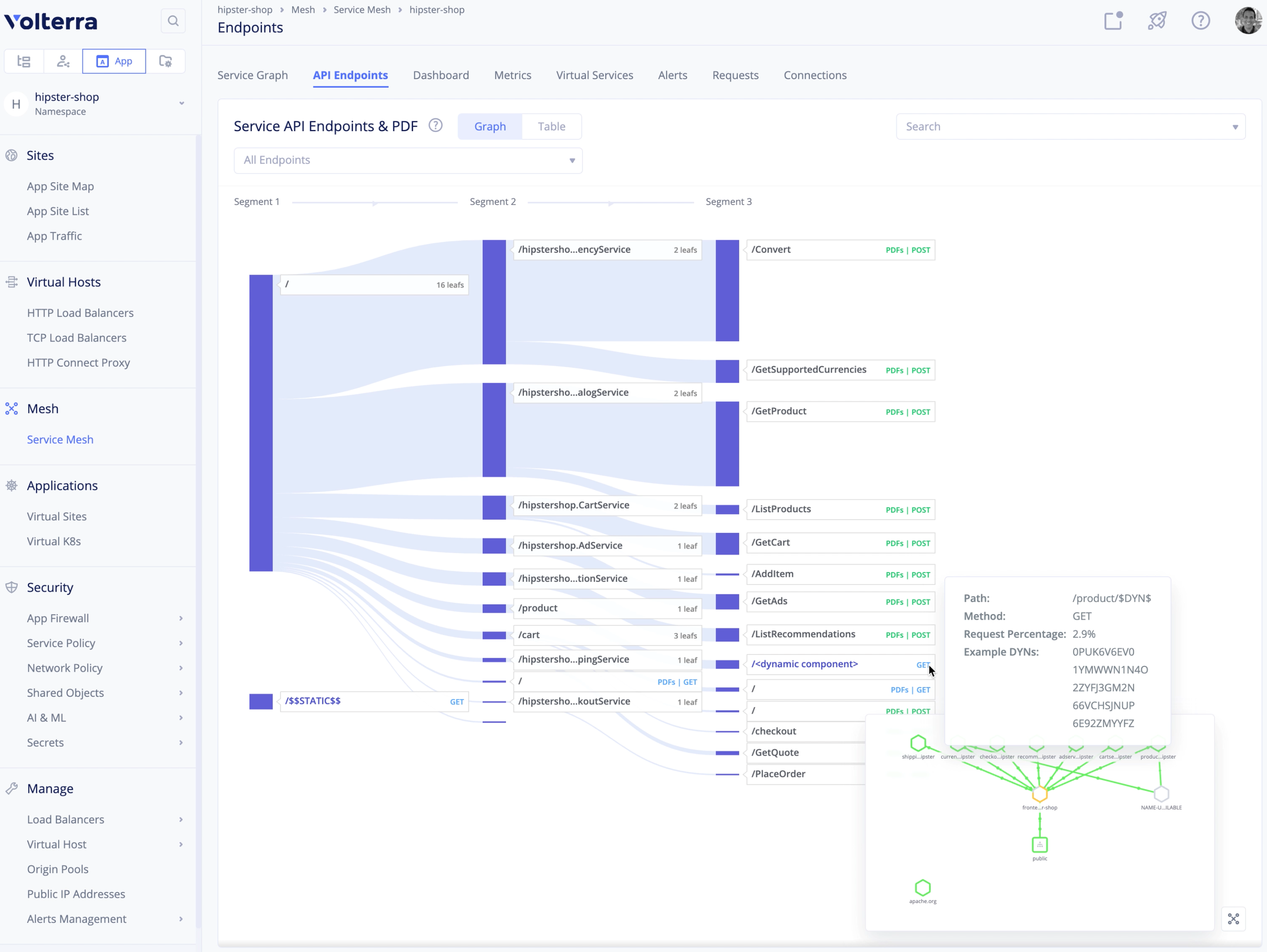 Company CEO Ankur Singla said Volterra addresses that issue by making VoltMesh available as a service that DevOps teams can invoke remotely to simplify the provisioning of network services without having to deploy and maintain a service mesh on their own. Volterra claims VoltMesh has already been embraced by more than 50 enterprise IT organizations and service providers. VoltMesh can also be globally extended to clusters across multiple cloud providers via an application delivery network (ADN) that the company also manages.
Singla said VoltMesh is shifting control over networking and security services left toward DevOps teams by employing a network fabric delivered as a service that eliminates the need to deploy separate load balancers, API gateways and web application firewalls for each cluster. That network fabric also provides DevOps teams with a zero-trust architecture for networking services that better ensures application security because it is managed by Volterra, added Singla.
In general, service meshes are emerging as a critical linchpin in the convergence of network operations and DevOps processes. Most DevOps teams can provision virtual machines in a matter of minutes. However, outside of a public cloud it can still take days or sometimes weeks to provision networking and security services. Service meshes provide a mechanism for programmatically exposing networking and security services to APIs without requiring networking staff to manually provision each individual appliance, router and switch using command-line interfaces (CLIs) that are unique to each device.
It's too early to say to what degree IT organizations may decide to rely more on external networking services. However, more organizations are showing a marked preference for devoting more of their limited resources to developing and deploying applications. Everything required to run those applications simply becomes yet another cloud service that can be programmatically invoked.
Naturally, the implications of that transition for network operations teams could be profound. Many organizations have "sunk costs" in enterprise networks measured in multiple millions of dollars. However, at a time when DevOps teams are being challenged to deliver applications faster than ever, tolerance of rigid networking services is declining. Many DevOps teams will simply opt to rely on external networking services in much the same way they opt to employ virtual machines in the cloud versus waiting for internal IT teams to make resources available in a local data center. When it comes to traditional approaches to networking, time and patience are running out.