New technology developments like DevOps, IaaS, and SaaS allow organizations to do more and make faster decisions with fewer staff and less budget. But, allowing anyone within an organization to deploy the technology they want with virtually no centralized oversight is a recipe for disaster. In this webinar DevOps evangelist and author Gene Kim and JumpCloud CEO, Rajat Bhargava, discuss how modern IT teams build decentralization into their organization while maximizing the security that their IT team needs to keep their organization safe.
In this webinar, you will learn how to leverage decentralization safely to increase the pace that your business operates. Gene and Rajat will discuss actionable steps and controls for the following areas:
Hybrid Infrastructures
DevOps culture
BYOD workplaces
SaaS Apps
Remote workers
Wifi access points
Software Applications
---
 Recorded: Wednesday, July 1st, 2015
[seoslides embed_id="8f9a76b5e74b" script_src="https://devops.com/embed-script/it-decentralization-how-to-speed-up-your-organization-safely/8416/" overview_src="https://devops.com/slides/it-decentralization-how-to-speed-up-your-organization-safely/" site_src="https://devops.com" site_title="DevOps.com" title="IT Decentralization: How to speed up your organization safely" /]
Post-Webinar Q&A:
Q. If an IT organization is supporting software development but it is not Agile, does DevOps methodologies make a difference?
A: Yes, as we mentioned previously, you'll want to adjust your DevOps methodology to match your particular situation. Some organizations use Kanban instead of DevOps. The key here, though, is to build a process that is iterative and works to drive value on an incremental basis. – RB
Q.  I can see how Web Services, SPAs, and APIs can be done easily this way, but do you do 'legacy style' stateful web apps this way as well? If so, how do you deal with deploying mid process blowing up the user's application state?
A: Yes, of course, DevOps can be leveraged for 'legacy applications'. You will alter your test / release process to ensure that you don't 'blow up a user's application state'. DevOps is a methodology and not a prescriptive process. You'll adjust the process to match your particular situation, and, of course, that can include how you deploy more 'thick' applications. – RB
---
Your Host: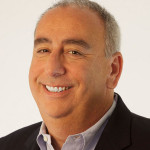 Alan Shimel, Editor-in-Chief DevOps.com, An often-cited personality in the security and technology community and a sought-after speaker at industry and government events, Alan has helped build several successful technology companies by combining a strong business background with a deep knowledge of technology.
About Panelists: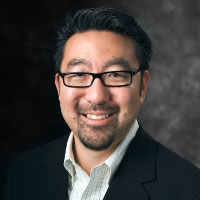 Gene Kim is a multiple award-winning entrepreneur, the founder and former CTO of Tripwire and a researcher. He is passionate about IT operations, security and compliance, and how IT organizations successfully transform from "good to great."
Rajat Bhargava is co-founder and CEO of JumpCloud, a provider of Directory-as-a-Service solutions. An MIT graduate with two decades of experience in industries including cloud, security, networking and IT, Rajat is an eight-time entrepreneur with five exits including two IPOs, three trade sales and three companies still private.