There is no single path to a DevOps approach that works for every organization, but there are fundamental principles and techniques used by the DevOps elite that give them distinct advantages. Applying DevOps principles to security operations is not a one-time practice or a stand-alone process — it's a whole new approach requiring new ways of working collaboratively across departments. There are always learning curves and initial obstacles when making fundamental changes to your daily security practices and operations, but when done right, the benefits far outweigh the costs.

---
Date: Thursday, November 5th, 2015
Time: 1:00 pm eastern standard time
REGISTRATION LINK: (CLICK HERE)
---
Your Host
Alan Shimel, Editor-in-Chief DevOps.com, An often-cited personality in the security and technology community and a sought-after speaker at industry and government events, Alan has helped build several successful technology companies by combining a strong business background with a deep knowledge of technology.
About the Panelists
David Mortman, Chief Security Architect, Dell Software
David Mortman is the former Chief Security Architect and a Distinguished Engineer for Dell Software and Contributing Analyst at Securosis. Before that, he was the Director of Security and Operations for C3, LLC. Formerly the Chief Information Security Officer for Siebel Systems, Inc., David and his team were responsible for Siebel's worldwide IT security infrastructure, both internal and external. Mr. Mortman is a regular speaker conferences including RSA, BlackHat and DEFCON.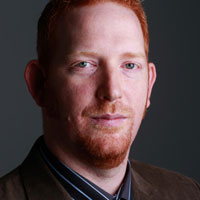 Tim Prendergast, Co-Founder, Evident.io
CEO Tim Prendergast co-founded Evident.io to help others avoid the pain he endured when helping Adobe adopt the cloud at a massive level. After years of building, operating, and securing services in AWS, he set out to make security approachable and repeatable for companies of all sizes. Tim led technology teams at Adobe, Ingenuity, Ticketmaster, and McAfee.