BMC Software is extending the reach of its campaign to bring DevOps to the mainframe to the IBM Db2 databases that run on the venerable platform.
John McKenny, senior vice president, ZSolutions Strategy and Innovation at BMC, said BMC AMI DevOps for Db2 makes it possible for DevOps teams to automate changes to the Db2 schemas as part of a pipeline being employed on a Jenkins continuous integration/continuous development (CI/CD) platform.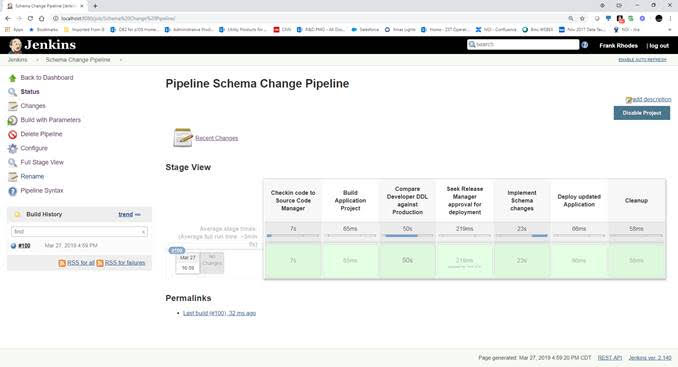 As part of its effort to bring DevOps processes to the mainframe, McKenny said BMC is trying to bridge the historical gap between DevOps teams and database administrators. Many DevOps teams have tried to bypass DBAs that they often perceive to be to slow to keep up with agile development processes. In mainframe environments, however, Db2 databases remain the primary source of data for applications. BMC AMI DevOps for Db2 automatically discovers and determines database schema change requirements, streamlines the review and approval process and implements those changes, he said.
BMC AMI DevOps for Db2 is part of a portfolio of BMC automated mainframe intelligence (AMI) tools that leverage a policy engine to enforce best practices for database schemas. Those tools play a critical role in enabling organizations that continue to rely on mainframes to capture those best practices at a time when many of the IT professionals who defined those best practices are retiring, said McKenny, adding BMC will evaluate whether it will add support for other mainframe databases such as IMS based on demand.
It's unclear how much or even whether organizations that rely on mainframes are embracing best DevOps processes. Providers of tools for mainframe environments such as BMC are betting digital business transformation initiatives will require those organizations to replace their current application development and deployment tools and processes with DevOps processes, which are more agile. The challenge, however, is overcoming the perception that existing waterfall approaches to application development and deployment result in more reliable software. As a result, many organizations that rely on mainframes are trying to determine which methodology to employ based on the nature and criticality of the application workload.
At the same time, BMC is investing in various forms of artificial intelligence (AI) to automate IT operations, otherwise known as AIOps. Naturally, BMC is not the only provider of IT management frameworks with similar ambitions, but it contends that after decades of providing tools to manage both mainframe and distributed computing environments, it's in a better position than its rivals to aggregate all the data required to drive the models that are at the core of any AIOps platform.
Of course, it remains to be seen to what degree IT organizations are comfortable with AIOps. Beyond the perceived threat to their jobs, many IT professionals are skeptical AI models are sophisticated enough to automate complex IT processes reliably. The one thing that is clear is that with the simultaneous rise of DevOps and AIOps, the way IBM platforms have been managed is about to change utterly.