It's time to bring cloud application development back into the organization and bridge the developer gap by training your own people.
For years, companies have outsourced many IT functions, treating computing as a commodity, perhaps thanks in large part to Nick Carr's publication, "IT Doesn't Matter." Carr predicted that computing would become a utility. And while spinning up new servers in the cloud might be almost as simple as switching on a light, the functions specific to your business—your competitive DNA—aren't flipping on automatically. Not even close.
Computing is not a commodity. It's the cognitive engine of your business. The companies that are killing it right now view their computing environments the way we look at the human brain and nervous system. Their businesses generate, collect and process signals, and act on the intelligence influenced by those signals. Case in point: GE is building its own operating system—a central nervous system for its industrial applications. This is large-scale cognition.
You would not outsource your brain or spinal cord. You couldn't survive without those crucial components of your overall nervous system. Yet for decades, companies outsourced key functions—technology and processes for understanding their businesses—because they didn't think of technology as a core competency.
Now that they're bringing it back in-house, companies are faced with another problem: a looming developer gap. The majority (64 percent) of IT professionals and executives taking part in the Cloud Foundry's 2016 Identifying the Developer Gap report agreed that the developer shortage is a real threat. Most respondents (57 percent) state that this shortage has already impacted their ability to hire skilled people.
Every new technology comes with a labor gap. The way to close the cloud application skills gap is to bring the knowledge back into the organization—to train people who are part of the central nervous system of your business.
Business computing in the digital world is not just a faster way to process paper. When you think of your organization as an organism and integrate intelligence from all its parts, you behave more intelligently. Building apps to enable that integration is the difference between treating computing as a commodity vs. cognition.
Our study showed that by a nearly 2:1 margin, companies are choosing training over hiring or outsourcing as the preferred method for addressing a shortage of skills in their own companies. I have had multiple conversations with CIOs in the last two months in which they have said, "We have this working with a team of 40 developers. Now we need to make it work for 1,000. We aim to certify over 200,000 developers on Cloud Foundry in the next three years."
The best way to bridge this developer gap is to train your own people. Think of them as essential parts of the whole. Enable them to use technology to adapt and streamline your business so you can compete in the digital world.
About the Author / Sam Ramji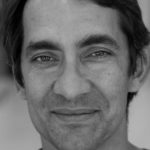 Sam Ramji is CEO of the Cloud Foundry Foundation. A 20-year veteran of the Silicon Valley and Seattle technology scenes, Sam brings a wealth of business, product and open source experience to the foundation. He was head of strategy for API powerhouse Apigee, designed and led Microsoft's open source strategy, and drove product strategy for BEA WebLogic Integration. Previously he held a range of software engineering positions at firms including Broderbund, Fair Isaac and Ofoto. He is a member of multiple industry advisory boards and volunteers with the Sierra Club. Sam is happiest in the mountains, where he loves to hike, run and play with his dog. In his spare time, he likes to play guitar, read fantasy and sci-fi novels, and spend time with his wife. Connect with him on Twitter.