Companies are striving to deliver better customer experiences by delivering higher quality software, faster. In order to do so, many organizations have come to realize that the traditional approach to IT management is insufficient. Development and Operations teams can no longer work in departmental siloes; they must work collaboratively towards shared goals if they are to serve the needs of the business effectively. The business too must learn to communicate feedback and work with Development and Operations teams to close the loop on what features their customers most need. With methodologies like Continuous Delivery and DevOps, service design and delivery teams work together to continuously improve services based on their performance, enabling new services to be brought to market much faster. However, switching to a DevOps model is not like flicking on a light switch; it takes time and careful strategic planning.
How do you identify opportunities for improvement in your value delivery stream? Here are some places to start:
• Infrastructure-as-Code – where there is standard hardware, virtual machine configurations, version controlled configurations and auditable, repeatable automated code changes.
• Automated Testing – going from labor-intensive manual testing to fast, scalable and repeatable testing
• To use manufacturing parlance, maximize throughput – take the typical worker utilization scenario where everyone is busy all the time. There is also more work in progress (and more waiting and waste) as opposed to maximizing throughput where people may be less busy but all are focused on the same goal and more useful work is getting done.
The logic is easy to follow when you consider that shorter development cycles result in faster feedback loops, which in turn reduce waste and cost. But in the real world, IT budgets remain conservative and any new expenditure, whether it be on tools, equipment or a new approach to development, requires business justification. Successful business cases for Continuous Delivery improvements span Development, Operations, and the Business.
Tune in Tuesday, October 6th at 1pm to hear from Kurt Bittner, Principal Analyst at Forrester and Andrew Philips of XebiaLabs for a live webinar that will help you understand how to create a successful business case for Continuous Delivery, the potential return of investment, how to measure the benefits and how to track these benefits over time. The webinar will highlight:
• How methodologies like Continuous Delivery and DevOps can reduce the cost of compliance and the cost associated with security risks
• How to estimate the value of these improvements that reduce cycle time by removing bottlenecks and barriers to delivery
• How to estimate the value Continuous Delivery creates by growing or accelerating revenues
• Real life examples of the benefits organizations have achieved through Continuous Delivery
About the Author/Heather Moses, Vice President of Marketing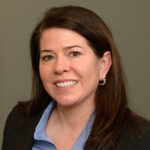 Heather heads marketing for XebiaLabs. In this role, Heather drives global marketing strategy and operations for the Company. As part of the senior leadership team, Heather is responsible for market direction, brand evolution and market outreach best practices.