The search experience most of us are familiar with is Google's. The company has raised the expectations of search, conditioning us to its level of user experience. However, most websites and mobile applications still don't offer this kind of advanced search.
Here are three things to consider to keep the search experience on your company website or mobile app competitive:
Speed
Amazon reports that every 100 millisecond in latency causes the company a 1 percent loss in sales. Google says that every 500 milliseconds in latency causes a 20 percent drop in traffic. In today's "attention economy," people won't wait for a slow search when they can easily jump to a competitor's site.
How can you ensure optimal speed from your search engine?
A robust infrastructure plays a key role in maximizing search speed. Search is quite resource-intensive, so start with solid hardware that maximizes performance when having big loads on CPU, solid state drive and memory. Beyond the hardware, the network also plays a huge role in search speed. Like a content delivery network, users need to be close to the search engine to have a truly interactive session; it is important to distribute the search in different regions if your users are distributed worldwide.
User Experience
Users also expect finding the content they need to be as intuitive as possible. Some search engines suggest queries to users based on their search input; however, this often falls short for several reasons:
If you suggest queries, you have little to no control over the quality of the results compared to the original intention. It is very frustrating as a user to follow suggestions that lead to poor results.
Suggesting queries, often accomplished by "did-you-mean" type proposals, introduces an unnecessary step in the user interaction, and we've already established that speed is an important factor in finding information. You should even consider allowing your search engine to handle typos on the fly without requesting further user validation.
If a user searches for something very specific, the probability of your frequent queries including their exact answer is low. In this case, the user is getting to a search without any feedback, which makes it much more difficult to actually find the intended content.
Many websites also encourage browsing activities based on an extensive site map. But expecting users to know and understand your site map to find the information or product they need is unrealistic.
Instead, users most benefit from a search experience that displays requested information as they type, updating results in real time. For example, on an ecommerce website, you should display products, categories, brand or reviews instead of queries. You should also propose a rich display with a readable summary of information.
Relevance
Finally, relevance should be an important consideration in building a search engine, but relevance is a difficult topic to understand, let alone master. Many existing searches require extensive fine-tuning of their engine and may still not understand the impact each change has on the search results. It often happens when a marketing manager comes to see the tech team to ask for a fix on a specific query. The tech team tunes the search rankings to fix that specific query, unknowingly breaking dozens of other queries. This approach is an endless game that will never globally improve the engine.
You should focus first on the different ways to enter a query (for example, "iphone," "i-phone" and "i phone"), and be sure to retrieve the relevant information for all of them. You can then enrich results with business data such as the number of sales or number of times a product was put in a cart.
About the Author/Julien Lemoine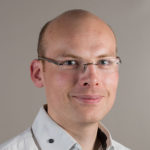 Julien is a search veteran who's been working in the search landscape for over 10 years, with work experience in Thales and Exalead. He participated in the design of three different search engines prior to co-founding Algolia with Nicolas and is the author of the different algorithms responsible for Algolia's super fast performance.
Julien is also passionate about imparting knowledge and spent some time teaching at his Alma Mater, EPITA. He holds an engineering degree from the same institution.