Catchpoint has expanded the number of locations worldwide from which it is gathering telemetry data for its networking monitoring service to more than 825 sites.
Drit Suljoti, chief product officer for Catchpoint, said as applications continue to become more distributed, the worlds of DevOps and network operations (NetOps) converge. DevOps teams need more visibility into how network latency issues anywhere in the world are impacting the digital experiences of their end users, said Suljoti.
The Catchpoint monitoring service now extends to 200 cities worldwide, including 140 nodes in mainland China. In addition to monitoring critical backbone locations, Catchpoint has placed nodes in 133 public cloud locations and is now offering a free and seamless migration for companies looking to adopt a next-generation digital experience management (DEM) platform in place of Gomez and Keynote services from Dynatrace that recently were retired, said Suljoti.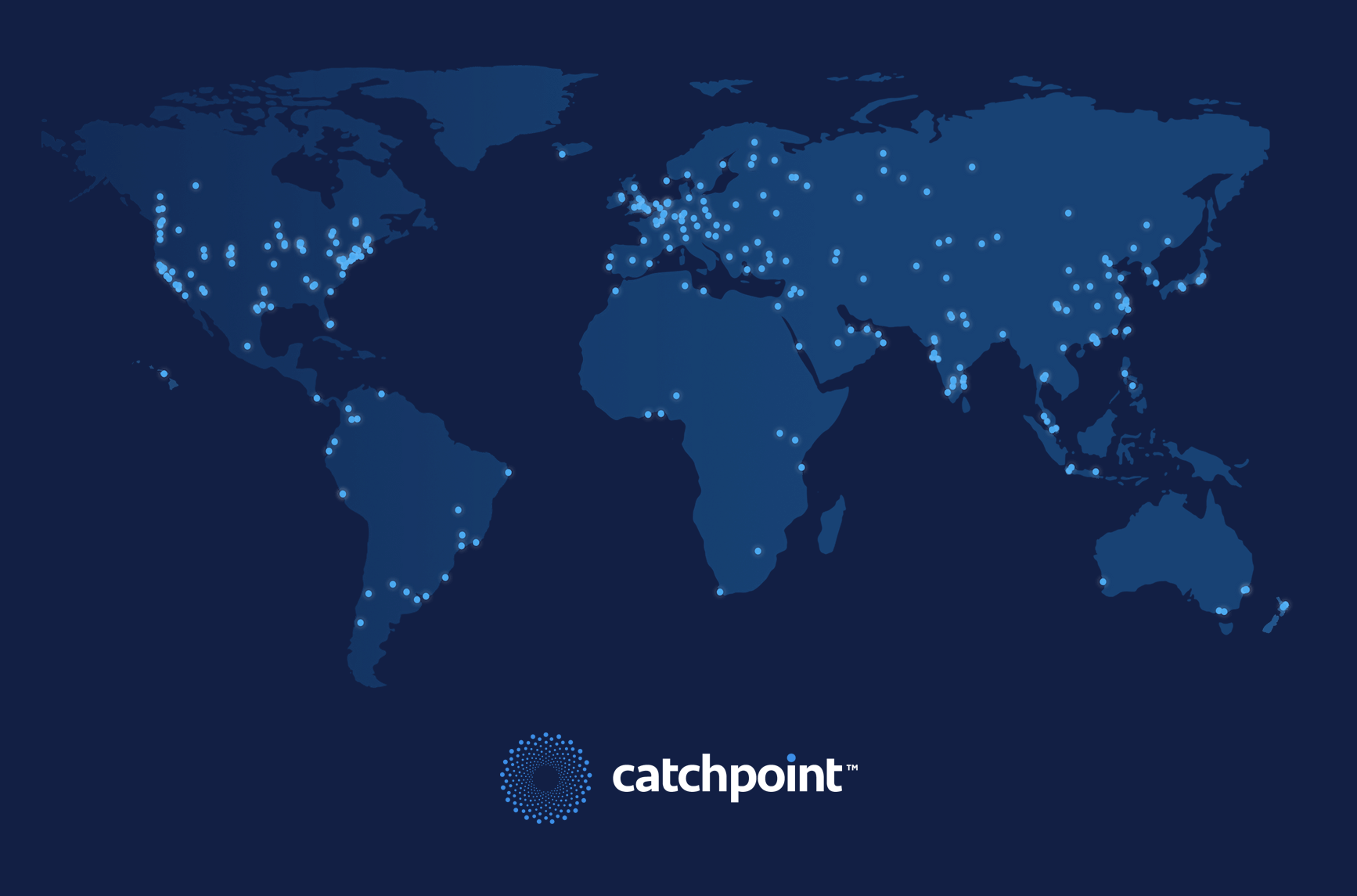 In much the same way DevOps teams rely on a variety of tools to monitor applications, they also need access to a service that continuously monitors the networks on which those applications depend, Suljoti said. That requirement has become more critical as the number of latency-sensitive applications such as those based on microservices increases, noted Suljoti. As organizations depend on those applications to drive a variety of digital business processes, visibility into how the network is impacting the application experience of end users can easily degrade, he added.
Most organizations already have tools to monitor network performance within their own data center. However, creating the monitoring framework required to identify network performance issues across a global wide area network (WAN) would be cost-prohibitive for most organizations. When it comes to deploying applications that span multiple WANs, most DevOps teams are essentially blind.
It's still not clear within many organizations who is responsible for monitoring WAN services. Historically, NetOps teams have held this responsibility. However, Suljoti said that as DevOps processes continue to expand and mature, there is a more collaborative approach emerging that incorporates network monitoring tools within testing frameworks that organizations create within the context of a continuous integration/continuous deployment (CI/CD) process.
In the meantime, pressure on existing WAN networks will only increase. In the absence of 5G services, the number of applications competing for access to bandwidth increases. Many organizations have no idea whether network service providers are really meeting the commitments they agreed to as part of the service level agreement (SLA) provided. As more application performance issues get traced back to the underlying network, frustration with the quality of network services is only going to mount. Before they can call network service providers to account, DevOps teams will need access to analytics that clearly show service level commitments are not being met.
Of course, that may only elicit an apology from the network service provider. At the very least, however, DevOps teams will be able to make a much more informed decision concerning how they want to route application traffic going forward.