Our first DevOps Connect: CD Summit/Jenkins Days kicks off today in Dallas at the Irving Convention Center.  This is a two day event full of DevOps, CD, Bluemix, Jenkins, DevSecOps and more!  The first day is workshop day. We are offering 5 great workshops:
IBM DevOps Assessment Workshop: Using a Value Stream Map For Ten Times Faster Application Delivery
IBM Bluemix Garage Method Workshops – see the method in action
Nexus World Tour: Rugged DevOps Heroes Assemble
You can click the links to get information on each of these. There is still time to come down and take one of these if you read this early on Tuesday.
If these sound interesting  to you, I have good news. Day 2 promises to be even better than day 1. Day 2 (Wednesday, April 6) kicks off with three keynotes in the morning: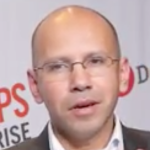 Adopting DevOps at Enterprise Scale – Mustafa Kapadia, DevOps leader, IBM
Why Jenkins Has Become the Engine of Continuous Everything – Kohsuke Kawaguchi (KK), CTO of CloudBees and Jenkins Founder
Leading the Transformation: "Applying Agile and DevOps Principles at Scale" – Gary Gruver, DevOps leader and author of "Leading the Transformation"
That is just the morning! After the included lunch, we have a full afternoon of three tracks. One is dedicated to Jenkins, one is DevOps management related and one is technically focused sessions on DevOps.You can visit the site to get the full schedule.  So if you are in the Dallas area Tuesday or Wednesday please come join us.
Also thanks to the generosity of our sponsors, we are offering special discounts to the next 25 people. Use code HALF50 when registering. Only the first 25 will be accepted so if the discount doesn't work, you weren't one of the first 25. Even without the discount it is still worth the $99 cost of admission. It includes lunch, refreshments and end of day reception on Wednesday.
Speaking of sponsors, a huge shout out to CloudBees and IBM as our producing sponsors of this entire yearlong roadshow. Also many thanks to the DevOps Institute and Sonatype as workshop sponsors. SumoLogic is also a sponsor of our Dallas event. We also are happy to have as association sponsors Women Who Code and the DevOps Live! Meetup Group.  If you come by please stop and say thanks to this great group of sponsors!
As an added bonus the DevOps Connect: CDSummit/Jenkins Days is co-located at the Innotech Dallas conference. So you get to experience that as well. It really is going to be a great even, hope you can join us.
For the rest of you not in Dallas these next two days, please check out http://DevOpsconnect.com to see when this great roadshow is coming to a city near you.