Are you going to San Francisco? If you are you don't have to wear a flower in your hair. But if you are into DevOps or want to be and are in San Francisco this week you should be at the DevOps Enterprise Summit 2015 (DOES 2015). The conference produced and hosted by Gene Kim's IT Revolution and Electric Cloud, features a 3 day schedule chocked full of success stories of enterprises who have adopted DevOps.
Additionally many leading DevOps companies are sponsoring, exhibiting and otherwise participating.  Several are making or touting recent announcements. Electric Cloud themselves have just made a big announcement, releasing ElectricFlow Release which according to the company "helps organizations speed application releases by streamlining and automating software deliveries into highly organized and well-choreographed release pipelines. For software teams adopting DevOps and Continuous Delivery, it replaces checklists and spreadsheets with a single, unified view across both traditional and Continuous Delivery style application releases to increase reliability, transparency and predictability while lowering risk."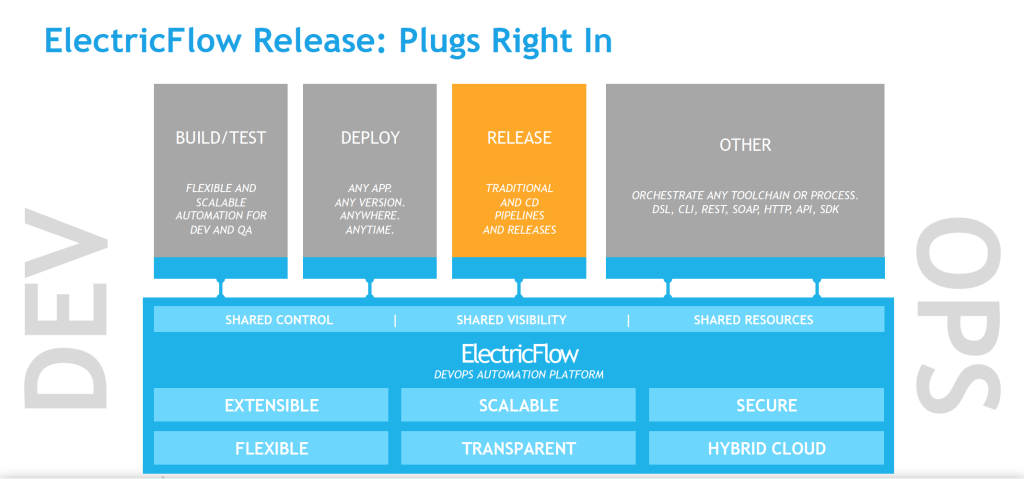 More on this in another post coming this week.
IBM is making a major announcement as well with the BlueMix Garage Method. I had a chance to speak to Randy Newell about this new release and you can listen and read the transcript of that conversation here. IBM is a major sponsor of DOES and have several sessions and events planned including a DevOps Garage event at the Galvanize building Monday night.
DevOps.com will be providing extensive coverage of DOES 2015.  Ericka Chickowski and I will be live blogging from the conference all three days in addition to filing stories to keep our readers up to date.  Additionally we are setting up a video booth in the foyer by the Grand Hall. We are video interviewing every speaker at the conference, as well as select other guests.  Look for those videos to be available soon.
So if you are at DOES stop by our video set and say hello. If you can't make it, DevOps.com will do all we can to keep you up to date on all of the goings on at DOES 2015.