As absurd as this may seem, some in IT may be longing for the good old days of the mainframe. After all, the hulking machine, with its dumb terminals and thousands of punch cards, gave IT complete control. No citizen developers or business analysts allowed.
Things got more complicated with distributed desktop computing and its different operating systems and requirements. Server-based web apps simplified things once again, but now mobile has made development more complex than ever. Instead of just updating the server, you also now have to update each mobile device—creating apps that work on each and getting changes out to the entire mobile population.
What's IT to do? Applied properly, DevOps can help.
The Evolution of DevOps
Coming on the heels of agile development—a term first coined in 2001—is DevOps, which was first popularized in Belgium in 2009. Today, 15 years into agile development and six years into DevOps, it is becoming clear that these intertwined terms are quite broad, encompassing attitude and approach, platforms, tools and solutions. Agile development, with its Scrum meetings and quick turnaround cycles, did speed development but made deployment more difficult, because many organizations just couldn't support fast cycle deployment.
DevOps, with its platforms, tools and practices emphasizing collaboration between IT and development, targets application delivery with continuous testing, ongoing feature development and ongoing maintenance to deliver apps faster. While the intention is well and good, the DevOps process must be task-specific to succeed.
Today's development environments can be broken down into three categories: low-code, deployment-centric apps and, in a class by itself, mobile. Delivering apps in these three environments involves a broad range of skills and tools. Therefore, the approach and degree to which DevOps is utilized must vary as well—from virtually no DevOps in low-code environments to extended DevOps in mobile.
Low-Code = Zero Ops
In cloud-based, application performance-as-a-service (aPaaS), low-code environments, DevOps can take a back seat. With the vendor managing, maintaining and controlling the deployment environment, the citizen developer or business analyst is empowered to work on GUI development and other features and functions with little involvement from IT or development. In these environments, power users can easily push out low-code apps. A strong DevOps presence here is not necessary because the separate environments typically required to propagate apps does not exist. The business analyst simply makes the changes and pushes them through to production.
Here, IT is best utilized as gatekeepers, getting involved only when needed. We characterize these environments as zero ops—the less DevOps the better. This leaves business users, IT and development free to focus on their strategic areas and core competencies, funneling resources appropriately and enhancing productivity across the board.
Deployment-Centric = Controlled Ops
High-transaction, highly scalable, business-critical global apps fall into the deployment-centric category. The goal of DevOps in these code-intensive environments is to free developers from deployment issues, enabling them to focus on their key competency of writing code. Well-executed DevOps can effectively move apps from development to deployment, enabling tight collaboration between development and IT. In this environment, a well-managed DevOps process can make it easy for the DevOps team to deploy the apps and to manage the deployment moving forward, scaling apps automatically with rules that scale automatically based on usage.
That is why we characterize DevOps in these environments as controlled ops, a collaboration tightly controlled by development and IT.
Mobile = Extended Ops
From development to deployment, maintenance, monitoring and analysis, mobile has introduced new levels of complexity to application delivery. Developers have iOS, Windows and Android to deal with, not to mention multiple versions within those environments. Then there is the development environment itself—web, native or hybrid. Compounding it further are the devices—countless phones and tablets. And deployment options—public app stores, private app stores, file-sharing services. Finally, the end user is engaging the device in ways never before imagined, placing the need to build responsive and compelling user experiences front and center.
This environment calls for extended ops—a highly collaborative environment where development, deployment, maintenance, support and business stakeholders are all integral to an app's success. In mobile, everyone needs to have a place at the DevOps table, as mobile apps are literally iterative apps—constantly on the move, morphing and changing, driven primarily by end-user feedback. The ability to make seamless updates and user-driven changes at record speed can spell an app's success or failure. The collaboration, platforms and tools DevOps offers in this environment have never been so critical, as business users now must be involved in the design and development of the app and in analyzing how the app is used, which will dictate changes moving forward. Successful, extended ops welcomes business users, but does not involve them in the DevOps process itself—that's for IT and development.
In Summary
DevOps can have an impact on the entire application delivery cycle. From improving deployment frequency—which can lead to faster time-to-market—to shortening lead times for new releases with lower failure rates, the goal of DevOps is to maximize the predictability, efficiency, security and maintainability of the simplest mobile app to the most complex transactional system. The key to successful DevOps is applying the right level of collaboration and employing the right tools to ensure that DevOps improves quality and productivity rather than hinders it.
About the Author/Mark Troester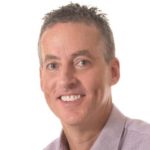 Mark Troester is the Vice President of Solutions Marketing at Progress Software. Mark has extensive experience in bringing application development and data integration products to market. Mark previously led product marketing efforts at Sonatype, SAS and Progress DataDirect. Before moving into marketing, Mark worked as a developer and developer manager for start-ups and enterprises alike.
LinkedIn Google+