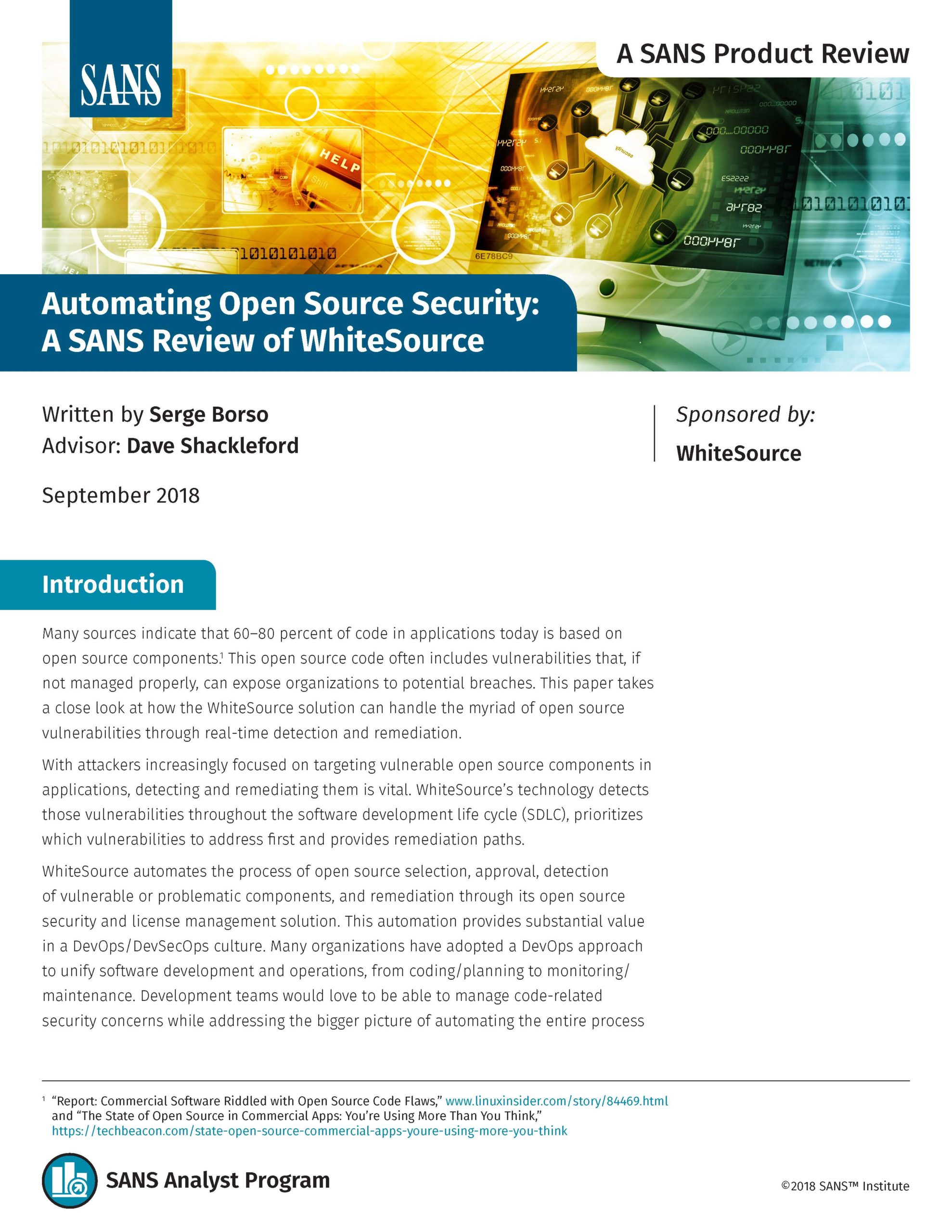 Many sources indicate that 60–80 percent of code in applications today is based on open source components.1 This open source code often includes vulnerabilities that, if not managed properly, can expose organizations to potential breaches. This paper takes a close look at how the WhiteSource solution can handle the myriad of open source vulnerabilities through real-time detection and remediation.
With attackers increasingly focused on targeting vulnerable open source components in applications, detecting and remediating them is vital. WhiteSource's technology detects those vulnerabilities throughout the software development life cycle (SDLC), prioritizes which vulnerabilities to address first and provides remediation paths.
This complimentary resource is offered by WhiteSource.
Download Now