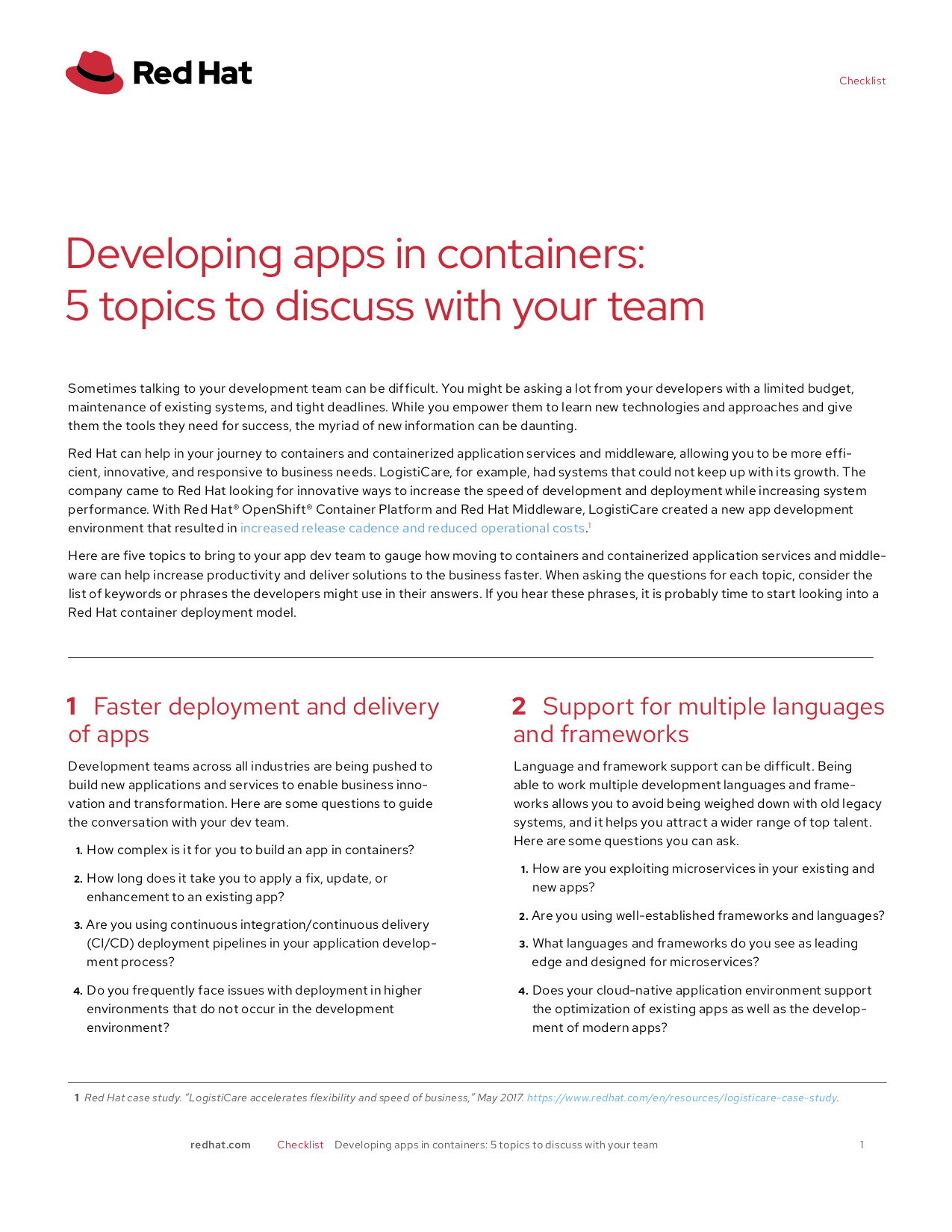 Sometimes talking to your development team can be difficult. You might be asking a lot from your developers with a limited budget, maintenance of existing systems, and tight deadlines. While you empower them to learn new technologies and approaches and give them the tools they need for success, the myriad of new information can be daunting.
Red Hat can help in your journey to containers and containerized application services and middleware, allowing you to be more efficient, innovative, and responsive to business needs.
In this checklist, you will learn:
Important subjects to talk about with your app dev team.
Keywords and phrases that indicate a need for a Red Hat container deployment model.
This complimentary resource is offered by Red Hat.
Download Now