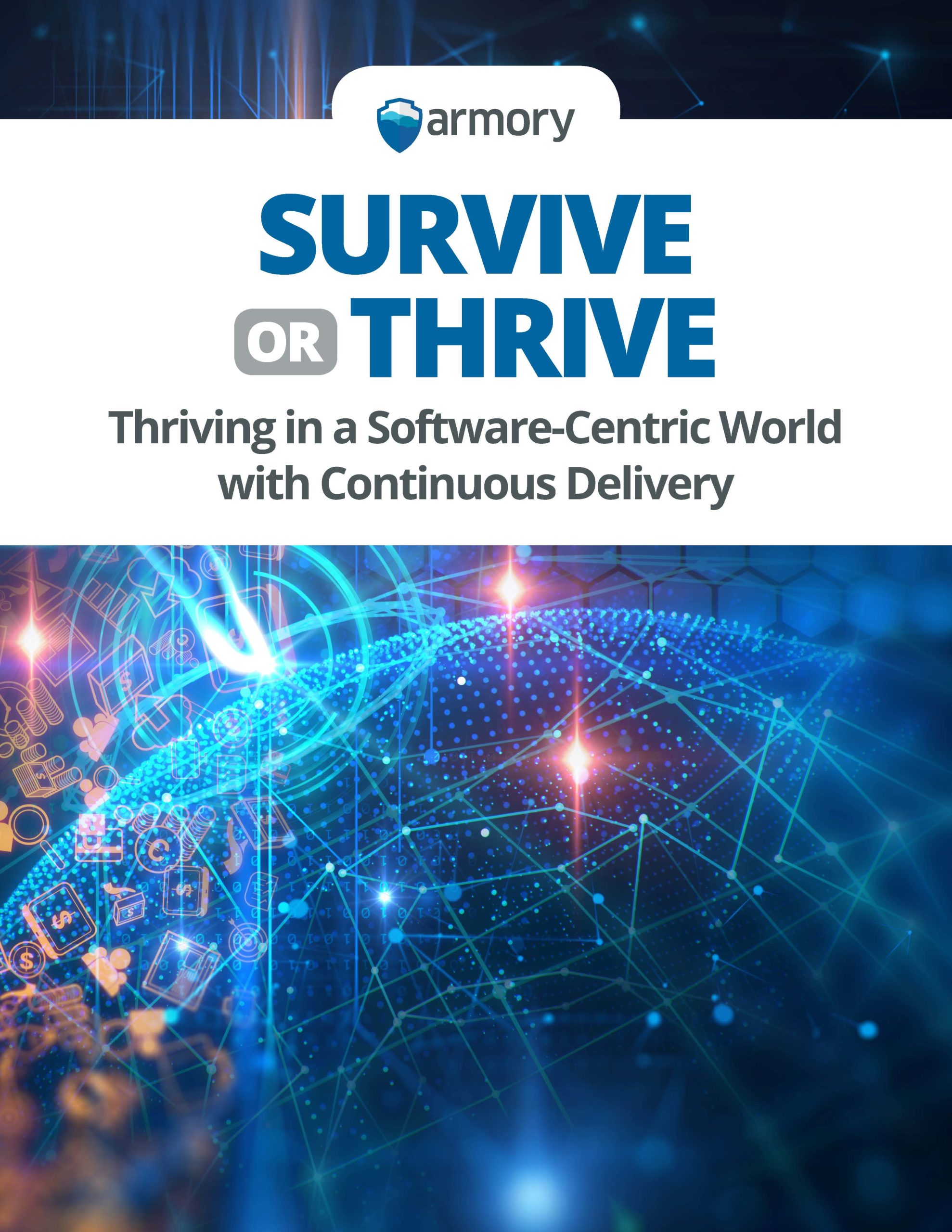 As today's situation demonstrates sharply, companies equipped for the new industrial revolution – the one powered by an assembly line of ideas rather than physical goods – will thrive.  These successful companies deliver innovative products and experiences quickly, greatly reducing the time from idea to feature in the hands of their customers.
Unfortunately, companies that can't boost their innovation power in a time of digital transformation are unlikely to survive these difficult times.
Read our eBook Survive or Thrive:  Thriving in a Software-Centric World with Continuous Delivery to learn:
The key success drivers in a software-centric world
How to mature your software delivery lifecycle (SDLC) and software management processes 
How software delivery tools like Spinnaker accelerate software delivery
Why companies using continuous software integration and delivery (CI/ CD) are thriving in in a software-centric world 
This complimentary resource is offered by Armory.
Download Now