Machine learning algorithms are being applied to advance DevOps via analytics software that Electric Cloud is making available.
Electric Cloud CTO Anders Wallgren said ElectricFlow DevOps Foresight is made possible because of the massive amounts of data that Electric Cloud is able to acquire providing an application release and continuous delivery platform-as-a-cloud service.
Electric Cloud applies predictive analytics against all the data it collects to identify and contrast patterns, which it then uses to generate recommendations to specific DevOps teams based on what's occurring in their local environment, said Wallgren.
ElectricFlow DevOps Foresight is able to generate a risk score metric that predicts the probable outcome of a release before being deployed in a production environment. Based on that score, he said, a DevOps team can decide to go ahead and deploy that code or hold it back for further testing.
The application also will make recommendations on how to improve pipelines based on, for example, the complexity of the code being deployed, Wallgren added.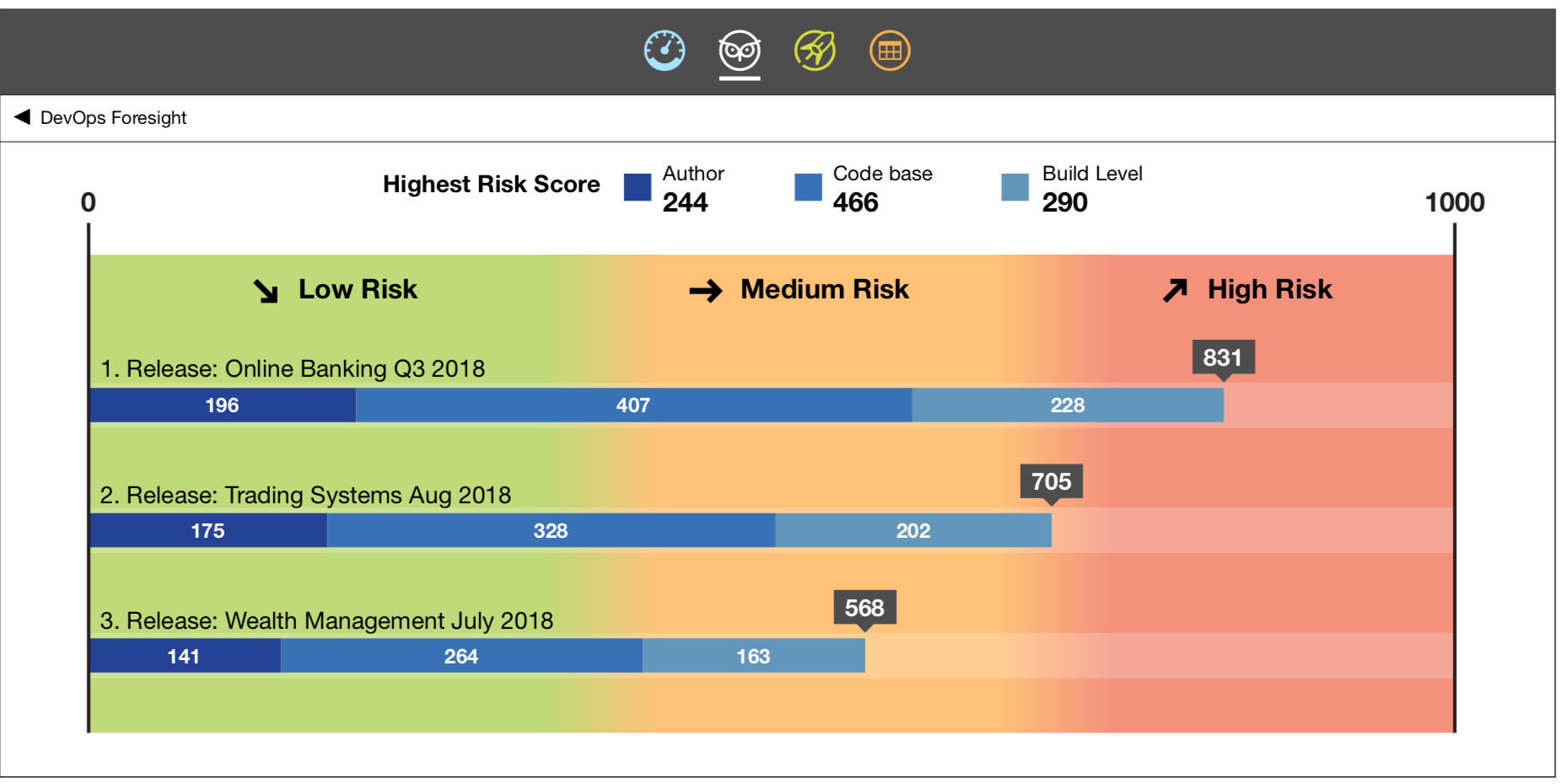 As part of this effort, Wallgren noted that Electric Cloud has been extending the level of integration it provides with application performance monitoring (APM) tools that serve as a source of data for a predictive analytics application.
The goal is not so much to provide a "big brother" application that will determine who should be fired, , for example, but rather reduce as much friction in the DevOps process as possible, he said.
Being able to apply machine learning algorithms to large amounts of data is becoming a compelling reason to shift DevOps processes into the cloud, he said, adding most organizations aren't going to be able to collect the critical mass of data required to train machine learning algorithms running in an on-premises environment. ElectricFlow DevOps Foresight enables DevOps teams to leverage a turnkey application where support for those algorithms is already embedded into the cloud service, he said.
Wallgren noted the result should be a significant reduction in the amount of anxiety surrounding any release of an application.
Ultimately, the question many organizations will have to come to terms with is the degree to which they want to rely on machine learning algorithms and other forms of artificial intelligence (AI) to automate the DevOps processes. For now, Wallgren said Electric Cloud is focused on predictive applications that make recommendations versus taking independent action.
It remains to be seen just how comfortable DevOps teams will become with various forms of AI. On the one hand, DevOps teams are clearly interested in accelerating application deployments at a time when the number of applications being  developed simultaneously is increasing exponentially. On the other hand, automating DevOps processes using AI could result in flaws being propagated at a level of unprecedented speed and scale. Long term, however, those organizations that fail to embrace AI to advance DevOps are more likely to find themselves at a competitive disadvantage.