F5 Networks this week launched version 3.0 of its NGINX application delivery controller (ADC) that adds application programming interface (API) management tools, analytics and monitoring tools, a service mesh, a certificate manager, a developer portal and integrations with multiple continuous integration/continuous deployment (CI/CD) platforms.
Ken Bocchino, director of product management for NGINX at F5 Networks, said as the first major update to the NGINX Controller since F5 Networks acquired NGINX last year, the 3.0 release represents a concerted effort to reduce the total cost of DevOps by bundling many capabilities that previously would have needed to be acquired separately.
In addition, NGINX Controller 3.0 reduces the complexity associated with building DevOps workflows because all the components that make up NGINX Controller have been pre-integrated, said Bocchino.
Based on the open source NGINX proxy server, NGINX Controller is the mechanism through which commercial capabilities are provided and supported as part of the NGINX Plus subscription service offered to enterprise IT customers. Previous iterations of ADCs were much more infrastructure-centric than application-centric, noted Bocchino.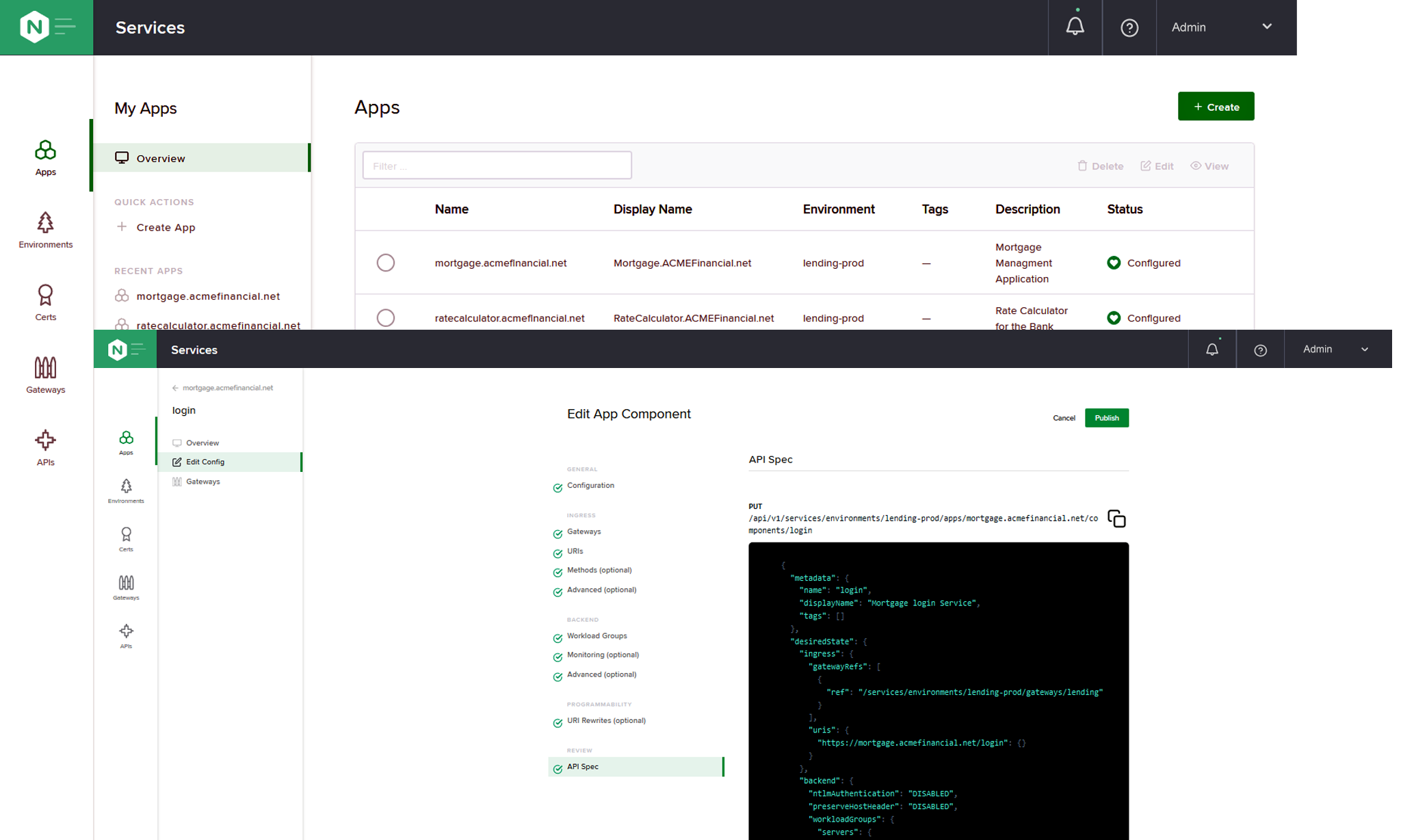 While F5 Networks naturally would prefer IT organizations to consume all those services, Bocchino said the ADC has been designed in a modular fashion to enable organizations to consume services exposed as REST APIs as they see fit. A future version of the NGNIX proxy server will be able to support multiple types of service meshes, including the lighter-weight offering created by the NGINX team that will become available later this year as part of NGINX Controller 3.0, he said.
Bocchino noted F5 Networks envisions the NGINX Controller playing a major role in driving further convergence across network operations, security and DevOps teams. NGINX Controller 3.0 facilitates that goal by providing a self-service portal along with role-based access controls and modular workflows that eliminate the need for tickets to be issued to achieve every IT task.
It's not clear at what rate that convergence is occurring. However, F5 Networks last year published a survey of DevOps and NetOps teams that suggests there is still a wide gap between NetOps and DevOps teams. The survey found only a little more than a third (38%) of DevOps teams cited the "integration of toolsets across vendors/devices" as a challenge to network automation. In contrast, almost half of NetOps respondents (47%) noted a lack of integration as a problem, second only to a lack of automation expertise (49%).
F5 Networks by acquiring NGINX is betting than most organizations that have already embraced NGINX proxy server software would rather extend those existing capabilities versus replacing their ADC with a new stack of software based on, for example, the rival open source Envoy proxy server being developed under the auspices of the Cloud Native Computing Foundation (CNCF).
How the proxy server war and associated ASC platform wars will play out is still anybody's guess. What is clear is that DevOps teams will need to access a wide range of programmable networking and security services easily to take DevOps to the next level.