Software development has undergone a massive transformation in the last two decades. From the first wave of breakthrough do-it-all PC applications such as Lotus 1-2-3 and Microsoft Office, to the launch of the first iPhone and its all-new "app" category, to the recent release of the iWatch and its projected evolution of apps, developers have never been more in demand to support these new technologies.
In May, my company Gemini Solutions will be celebrating our 10-year anniversary, and we've been fortunate to have worked first hand on huge advancements. Our close partnerships with some of the most innovative technology companies have given us firsthand insight into areas of significant change, growth and importance for software engineering. 
1. Mobile Keeps on Rolling
The biggest area on the horizon for developers is the increasing prominence of mobile. Active in the mobile space since 2007, we have seen the demand for mobile-focused projects explode in recent years, and anticipate it is only going to get more popular. This space has seen incredible change in just a few short years. iOS app development continues to be the most requested, but we're seeing a lot of growth in Android as well and expect it to continue to gain prominence as more Android devices enter the market. As Microsoft establishes itself as a platform, its apps will not be as in demand as iOS or Android, but I have a feeling that we'll see growth for them as well.
2. Be Aware of Wearable Apps
Apps are no longer limited to mobile and are branching out to new devices, such as smart watches and bracelets, as they gain in popularity. There's been a lot of buzz around Apple's iWatch and the demand for the device is expected to be huge. We're already receiving requests for the development of wearable apps so companies can keep up with the technology. Many of the inquiries are consumer-focused at the moment, but are beginning to move into the enterprise as well as these devices have the potential to become a one-stop-shop for both everyday and business uses. In addition, we believe that connected app development is also going to increase sharply in prominence. As these new devices link to mobile phones, tablets and computers the demand for interconnectivity is going to be huge.
3. Functional Programming Making a Comeback
We've noticed that the functional programming model is starting to see an increased push again. Scala is very popular for functional programming and is gaining traction with developers. We've also noticed people using Scala in conjunction with big data installations. JavaScript is immensely popular right now as well and we're also seeing increasing use of Angular. This space is constantly changing and we expect to see even more infrastructures appear to offer more variety and choice for development.
4. It's the Real Thing: The Internet of Things
The Internet of Things is the perfect amalgamation of mobile, embedded and cloud. The Internet of Things is bigger than the Internet of Humans. We're seeing a lot of intelligent connected devices appearing on the market, and this is only going to accelerate as demand increases. A prime example is the popular internet-based security systems, with web-enabled locks, internet-controlled light and heating/cooling accessibility and the ability to view your home at any time via the device of your choice. Companies continue to make large investments in this space, prompted by the growing popularity of connected devices. We've been working with the Internet of Things for several years, but it is still a new frontier in many ways and we're looking forward to being part of the space as it continues to develop.
5. Making a Big Deal About Big Data
In just a few short years, the hype of Big Data has gone from dream to reality. Everyone has their own interpretations of what Big Data actually means, but don't let that fool you into thinking it's a flashy trend; it is here to stay. The cloud is emerging as an increasingly popular way to develop and test new analytics apps and for processing big data outside of the enterprise. Data agility will also become even more central as organizations begin regularly using massive amounts of data, as opposed to just capturing and managing it. The umbrella of big data covers many disparate applications. Being able to analyze massive amounts of data to determine user activities, actions and preferences will be priceless to companies, and is why we will continue to see this space explode in popularity.
The software development space has never been constant or stagnant. Huge advancements and innovative new technologies are continuously appearing to change the game and open up new possibilities. We have been honored to be part of this movement for the past decade to help drive these crucial projects forward. If the past 10 years were any indication, the future of software engineering will be bright, unpredictable and unfathomable. I can't wait to be there for the next chapter.
About the Author/ Theo Nissim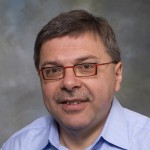 Theo Nissim, CEO, Gemini Solutions – Theo is a seasoned Silicon Valley technology executive with more than 20 years experience. He has led pre-IPO start-ups, built dozens of technical teams, developed technology strategies and driven innovative products and solutions to market. One of Theo's many strengths and passions is managing large scale, cross-functional development efforts to high profile product releases. Theo has held executive and management positions with large public companies, Sun Microsystems and Wind River Systems, and served as the Engineering Vice President for VC funded start-ups, Digital Fountain and AdKnowledge.
Theo has a Masters Degree in Computer Engineering from the Technion, Israeli Institute of Technology in Haifa Israel. He lives in Palo Alto, California, with his wife and twin boys.