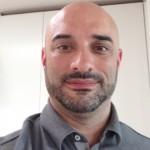 Chef VP of marketing Jay Wampold is leaving the iconic DevOps company to go to perhaps even a bigger opportunity as an executive at Amazon Web Services, heading up product marketing for AWS. I spoke with Jay last week about this though it was a tough decision to leave his role at Chef, the AWS opportunity was "an offer he couldn't refuse."
Jay joined Chef in January of 2011. Obviously since that time he has helped Chef reach some pretty lofty heights. But you don't spend that much time at a job/company without developing deep relationships, friends and history. That made this move all the harder for Jay.
Personally, one of the things I like best about my role at DevOps.com is meeting people like Jay and getting to interact with them on a regular basis. I understand exactly what he was facing. It is not easy moving out of the comfort zone.
On the other hand some people are not as lucky to pick their exit. In those kind of situations moving from one company to another company which does business with the first company could be a problem. But that is not the case here.  Jay emphasized to me that his relationship with Chef, the executive team and in fact the entire organization remains fantastic.
The obvious question for Chef is who will take Jay's place? Right now I am told that Karolin Beck is "Interim Vice President." Whether she stays in that role or Chef brings in a CMO or other new marketing exec remains to be seen. Jay was very high on Karolin though when I spoke to him.
So it seems that AWS got their man and it is a win for them. But it also sounds like one of Chef's folks went over to a major partner of theirs while still a big fan of Chef. That is a win for them.  This may be one of the few times were everyone comes out a winner.
Good luck to Jay, his new employer and old employer.  I am sure he will continue to execute and succeed.