The Operationalizing Cloud Native with Kubernetes Virtual Summit will bring together Kubernetes and cloud-native community members for a unique learning experience focused on the tools and best practices you need in order to successfully secure and manage Kubernetes. Presented in a virtual reality environment, the event will take place on Oct. 1, at 10 a.m. EDT.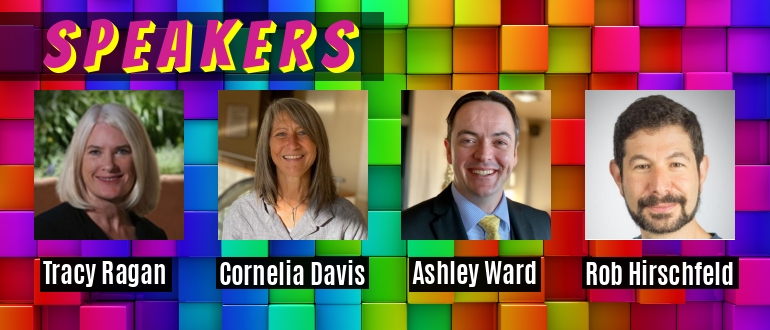 At the The Operationalizing Cloud Native with Kubernetes Virtual Summit, Kubernetes technologists, DevOps and cloud-native experts will be educating the audience on cloud-native technologies and digital transformation with Kubernetes. Tracy Ragan of DeployHub, Cornelia Davis of Weaveworks, Ashley Ward of Palo Alto Networks and Rob Hirschfeld of RackN are a few of the outstanding speakers that will be sharing their knowledge and insights with the community at the Operationalizing Cloud Native with Kubernetes Virtual Summit.
Recognized as a Women In Technology (WIT) Honoree for her work in DevOps, DeployHub Co-Founder and CEO Tracy Ragan is an expert in configuration management and pipeline life cycle practices with a hyper focus on microservices and cloud-native architectures. Tracy is a well-known DevOps evangelist and DevOps Institute Ambassador. She serves as board member of the CDF, where she is the elected General Member Representative, and she is also the creator of the Continuous Delivery Foundation Interactive Landscape. Prior to DeployHub, Tracy was co-founder and COO at OpenMake Software.
During her talk, "Achieving Business Agility with Microservices," Tracy will explain what application teams must do in order to achieve business agility. She will explore how microservices are truly the last mile of Agile practices and an essential component for the creation of a modern software architecture.
One of our most distinguished speakers is Cornelia Davis, CTO at Weaveworks and author of "Cloud Native Patterns: Designing Change-Tolerant Software." Cornelia is an industry veteran with almost 30 years of experience in image processing, scientific visualization, distributed systems, web app architectures and cloud-native platforms. She is responsible for Weaveworks's technology strategy, inclusive of open source projects, commercial products and services offerings. Cornelia is driven by the desire to help enterprises transform their business through the leverage of cloud computing platforms.
In her session, "The Business Benefits of GitOps," Cornelia will cover key GitOps principles and practices and tie them to measurable IT outcomes, such as change failure rates and mean time to recovery. These IT metrics are intrinsically tied to digital transformation initiatives. She will also review research that has shown a correlation between these measures and where companies fall on the spectrum from high to low performers in terms of business outcomes.
Ashley Ward, CTO for Prisma Cloud at Palo Alto Networks, is another of our brilliant speakers presenting at the virtual event. Ashley aids customers in the secure deployment and scaling of cloud native environments. He has over 15 years of experience in the operations and infrastructure architect space.
During the session "Kubernetes Security – Defense in Depth," Ashley covers the areas that need attention when securing the Kubernetes stack.
"Kubernetes can seem complicated and even frightening when trying to secure it," said Ashley. "I hope that people takeaway an understanding of why and how they can secure their Kubernetes clusters and resources."
He will also introduce the audience to the concept of a cloud-native application protection platform.
Another DevOps and cloud-native expert joining as a speaker at this year's virtual event is Rob Hirschfeld, founder and CEO at RackN. Rob has been creating software to automate infrastructure for over 20 years. He has been involved in numerous open source efforts including LF Edge (Board), CNCF (SIG Chair) and OpenStack (Board).
Rob will show how EdgeLab.digital uses Digital Rebar to provide PXE boot, immutable O/S and API-driven automation control of RPis to build Kubernetes (k3s) and OpenFaaS.
"This session is a ground-up demo of the entire process and background about why it's important to have a proven reference architecture," said Rob. "This is designed as a learning environment that can also scale to real edge and enterprise use."
Attendees will learn how this easy-to-duplicate-at-home demo creates a true desktop data center using the community edition of Digital Rebar to enable netboot for RPis and install CNCF sandbox project K3s. The same code learned in this demo session can run any COTS infrastructure and is currently running multinational banks in the EdgeLab.
You can hear from these speakers and more than 30 other industry leaders at Operationalizing Cloud Native with Kubernetes Virtual Summit. To check out the agenda, the full lineup of speakers and to register (for free), visit the Operationalizing Cloud Native with Kubernetes Virtual Summit website.