The financial services industry has changed more in the last 15 years than in the previous thousand. Customers expect constant access through secure mobile interactions with providers; interactions that no longer take place within the four walls of a bank. At the same time, financial services companies are dealing with ever-growing regulation.
Join Sander Ettema, Manager, Linux Infrastructure Services at Rabobank and Andrew Phillips, VP, Products for XebiaLabs as they examine how Rabobank has transformed its software delivery by implementing Agile development, Continuous Integration and Continuous Delivery. Learn tips on how to stay ahead of the curve in an age where the competitive landscape is shifting at light speed and rapidly moving beyond other financial services companies to include tech giants like Google and Apple.
Attend and learn how to:
Create a culture of innovation and adapt your IT organization for rapid change.
Deliver on customer expectations by modernizing your IT software delivery landscape with an open platform for Continuous Delivery.
Get started quickly and leverage your existing IT infrastructure for rapid results and understand the key metrics to watch along the way.
Lead an IT transformation in the highly regulated environment of financial services.
---
Recorded:  Wednesday, July 22, 2015
Recording
Slides
[seoslides embed_id="4d4ddd2a9c8e" script_src="https://devops.com/embed-script/8598/8629/" overview_src="https://devops.com/slides/8598/" site_src="https://devops.com" site_title="DevOps.com" title=" " /]
---
Your Host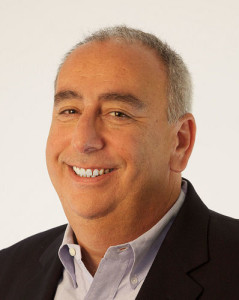 Alan Shimel, Editor-in-Chief DevOps.com, An often-cited personality in the security and technology community and a sought-after speaker at industry and government events, Alan has helped build several successful technology companies by combining a strong business background with a deep knowledge of technology.
About the Panelists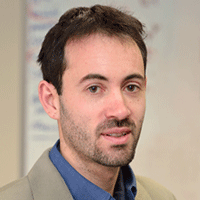 Andrew Phillips
VP, Products, XebiaLabs
Andrew Phillips heads up product management at XebiaLabs where he drives product direction, positioning and planning. He is an evangelist and thought leader in the DevOps, Cloud and Delivery Automation space.
Sander Ettema
Manager, Infrastructure Linux Services, Rabobank
Sander Ettema manages Linux/Unix Infrastructure Services for Rabobank, a global leader in food and agri financing and sustainability-oriented banking.  In addition to being a member of the DevOps workgroup, Sander oversees Linux/Unix/Appliances Hosting, Continuous Delivery services for Java as well as log management services.