Middleware has a very important and strategic role in DevOps, according to Ben Henshall, middleware business unit manager at Red Hat Australia and New Zealand. 'Rapid everything' is part of DevOps culture, so the bloated, proprietary middleware with roots in the late 1990s and early 2000s – the pre-cloud era – is a poor fit.
He pointed to an unnamed government organization that is limited to two major code releases per year, largely because of the complexity of its middleware and associated processes, which means systems have to be brought down completely for a weekend to deploy the updates.
This is in stark contrast with current thinking, and Henshall pointed to the frequently-cited 2009 presentation by John Allspaw and Paul Hammond http://www.slideshare.net/jallspaw/10-deploys-per-day-dev-and-ops-cooperation-at-flickr that described how Flickr managed 10 full deployments during a typical day.
Modern middleware is designed with cloud deployments in mind, including a multitenant architecture and a small resource footprint that minimizes infrastructure requirements. The best examples are based on Open Source projects with many contributors and extensive testing, and are developed and tested in the cloud, said Henshall, presumably with Red Hat JBoss Enterprise Middleware in mind.
It may be necessary to re-architect applications in order to decouple them from old-school middleware so a more modern replacement can be used, but technologies such as containerization can simplify the task, he suggested. While the right middleware and the adoption of Platform as a Service (PaaS) help – along with technologies such as OSGi (Open Service Gateway Initiative, which allows updated Java code to be deployed without stopping and restarting a system, among other things) as implemented in Apache Karaf (which is part of Red Hat JBoss) – but it is important to design applications so they can be maintained without outages, he said.
PaaS has seen a rapid rise in popularity as it makes it easier for developers to build and test new logic, and for operations staff to manage multiple systems without customization and with the benefits of automated releases. For example, Cisco has released more than 240 applications in around 12 months by using Red Hat OpenShift PaaS, said Henshall, noting that it can run on premises or be consumed as a service run by Red Hat.
The automation provided by PaaS fits in with the operations goal of running stable, reliable and secure systems, while reducing the need for "operations ninjas" who are potential single points of failure in the event of illness or resignation.
Henshall said OpenShift customers include a tertiary education institution that adopted OpenShift to speed the development and deployment of new applications and can now provision new systems within minutes, a software vendor that has reduced the time to market for new initiatives, and a major Commonwealth Government department that has been able to meet internal requirements concerning security, supportability and risk reduction since adopting the PaaS.
Being able to support innovation in the shortest time and with the least risk "is such a huge thing" for organizations, he said, especially when it can be combined with dramatic costs reductions and easier compliance.
Vendors such as Red Had provide products and services to support the DevOps culture, he said, noting "our software is developed by people facing these issues."
About the Author/Stephen Withers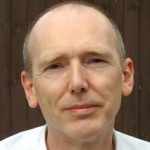 Stephen Withers is one of Australia¹s most experienced IT journalists, covering everything from gadgets to enterprise systems. In previous lives he has been an academic, a systems programmer, an IT support manager, and an online services manager. Stephen holds an honours degree in Management Sciences, a PhD in Industrial and Business Studies, and is a senior member of the Australian Computer Society. You can see his Linkedin profile here: http://au.linkedin.com/pub/stephen-withers/0/222/687/