Tasktop today unveiled a dashboard that it promises will simplify tracking of key performance indicators (KPIs) spanning multiple projects.
In addition, the value stream management (VSM) platform provider revealed it has garnered an additional $100 million in funding.
Tasktop CEO Mik Kersten said the Tasktop Viz VSM Portfolio Insights dashboard makes it simpler to surface the insights that the company's VSM platform aggregates as it collects metrics and analytic data from the tools and platforms that make up a DevOps workflow.
Organizations are then better able to determine the impact any change to the rate at which an application is being developed will have on the business, noted Kersten. IT and business leaders can also more easily identify how constrained resources or persistent quality control issues might be adversely impacting those business goals, added Kersten.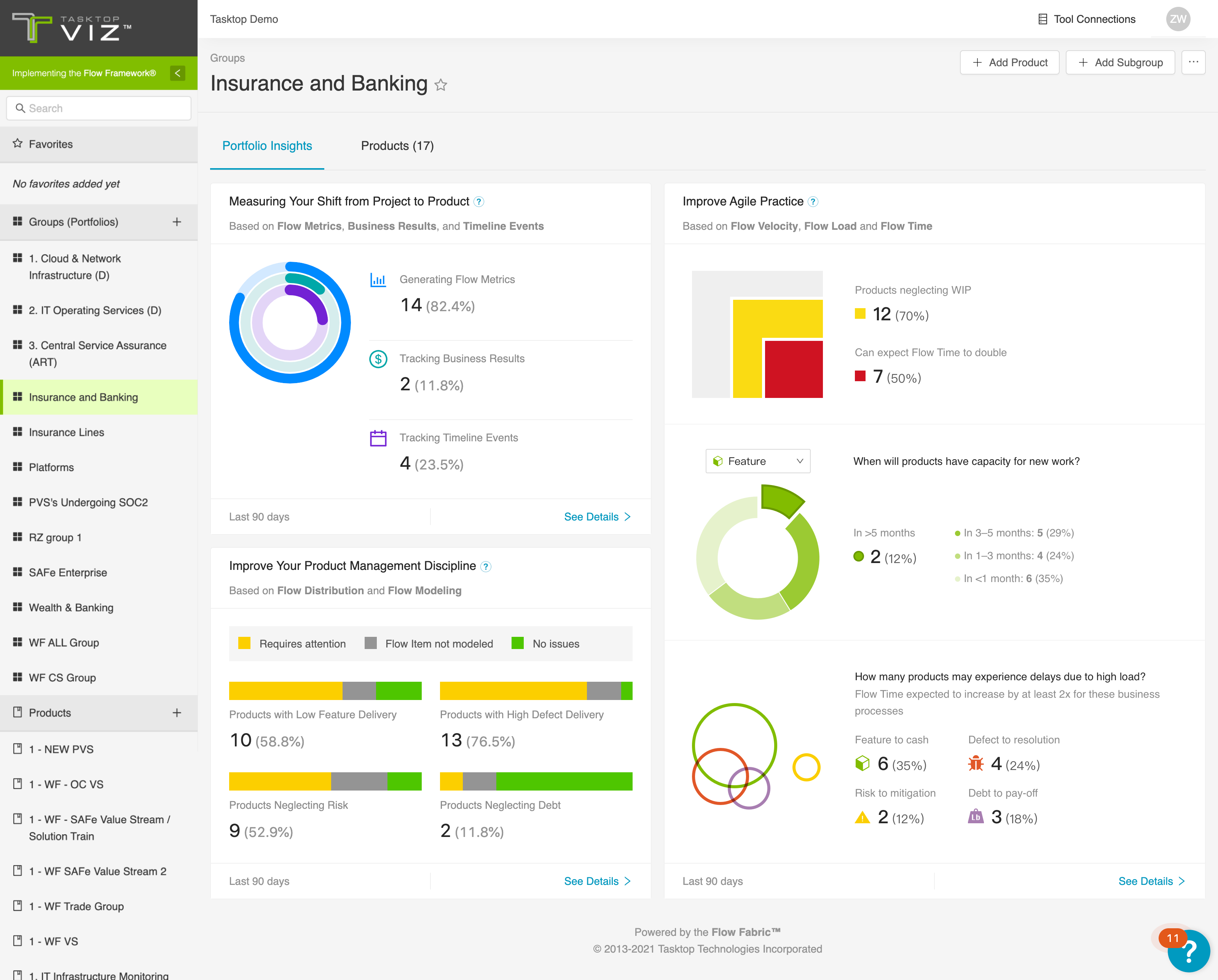 As a DevOps discipline, VSM is still relatively new. However, Tasktop claims more than half of the Fortune 100 employ its VSM platform. Customers include BMW, CGI, E*Trade and T-Mobile. Despite the economic downturn brought on by the COVID-19 pandemic, the company reports it saw a 30% increase in revenues driven mainly by organizations that have accelerated multiple digital business transformation initiatives. A recent Forrester Consulting Total Economic Impact Study indicated organizations realize a potential 640% return on investment over a three period after implementing the Tasktop VSM platform.
Tasktop is also a founding member of the Value Stream Management Consortium, which is seeking to promote adoption of VSM platforms to close the divide that often exists between individual DevOps projects and the strategic business goals of an organization.
The concept of value stream management traces its lineage back to lean manufacturing methods, which called for each step of a manufacturing process to be continuously measured. As software development has evolved from being a craft to a process that is automated as much as possible using DevOps best practices, the need to monitor the impact of, for example, missed software development deadlines on the business has become more acute as organizations appreciate just how dependent they are on software.
VSM platforms automatically take technical metrics, gathered via a DevOps process, and match them to a set of key performance indicators (KPIs) defined by business leaders. The challenge many organizations still face is, first, making sure they have the tools in place to collect the appropriate technical metrics and then identifying the KPIs that truly matter to the business. Once those metrics are gathered and KPIs established, organizations are able to apply advanced analytics to optimize allocation of resources that include people, platforms and processes, noted Kersten.
It may be a while before VSM becomes pervasively applied with organizations. However, those organizations that find a way to consistently deliver quality applications, on time, that have a greater impact on the business will inevitably start to outperform rivals. The challenge and the opportunity is to bring a level of discipline to bear that ensures that goal is always achieved.