A lot of software development teams are talking about "test-first" methodologies. The practice involves moving testing up into the very earliest stages of development so automated tests can be written before code. Making this seemingly minor shift can result in much higher quality software and greater efficiencies. Integrating development and testing avoids needless late-stage bugs and complicated redevelopment efforts. It can help software development organizations focus on usability and features and achieve faster time to market. And because of test-first's reliance on automated tests, organizations gain reusable tests, saving time and increasing standardization for testing and quality assurance overall.
It's no surprise, then, that 51 percent of organizations have begun using test-first methodologies, including 37 percent in the past year, according to a recent global survey of 200 software testers conducted by our company. But, despite the enthusiasm for this practice, there are concerns: 44 percent of survey respondents said their biggest fear about moving to this approach was forcing developers to contribute tests prior to completing code, while 19 percent said they worried about removing traditional testing checkpoints on the way to production. Other barriers include the lack of standard practices or tools. That said, test-driven development promises to bring ample benefits to software development teams, the business and, importantly, customers.
Test-first development is recognized across three broad terms today: behavior-driven development (BDD), test-driven development (TDD) and acceptance test-driven development (ATDD). TDD is an umbrella term for the practice, although it has traditionally focused more on technical, unit testing. BDD and ATDD incorporate user requirements and business benefits along with technical testing. BDD differentiates through its adoption of specific automation frameworks and language for writing and running tests.
Key Changes for Successful Test-First Development
Getting started requires change across a few critical areas for most teams. First, evaluate your team for hiring and skills training needs. On the one hand, developers will need to learn basic testing skills, so they can write good tests and run tests before they develop code. Meanwhile, testers must become more proficient in automated testing tools, which usually entails acquiring a fundamental knowledge of programming. Many companies will need to hire key contributors from outside; in which case, leaders should look for well-rounded individuals with past experience using test-first methodologies successfully. An individual who is an expert at one skill, or who is too independent and can't collaborate well, won't be an ideal member of a team experimenting with test-first approaches. Leaders also may need to adjust by balancing the ranks more closely between developers and testers so that one group doesn't rule over the other. Hiring additional experienced testers frequently will be necessary.
Training of existing staff is paramount, best achieved through a combination of methods including internal training, mentoring, online courses and paired development, where developers and testers can sit side by side and collaborate. More than half of the survey respondents said developers and testers would be jointly responsible for automation test creation within their organizations.
Beyond cross-training, the cultural challenge of moving to test-first methodologies can be overwhelming. It requires the development of incentives for creating quality products, not just delivering new features at speed. It requires an appreciation and respect for the practice of testing. Unfortunately, testing too often is viewed as a necessary cost of doing business, rather than bringing a clear benefit to the organization and its customers. That mind shift is not only inaccurate, but it doesn't fly with progressive, Agile thinking. It will take strong leaders to help traditional teams understand the need to change and modernize practices. A leader may forego the buy-in process and instead decide to lay down the law to staff: Staff must move to TDD or BDD, or else. But the results won't be ideal. Smart developers will find loopholes, such as writing tests that aren't comprehensive or fully aligned with project goals, so the code will pass more quickly.
On the process front, organizations that have moved or are moving from Waterfall to Agile and DevOps will have an easier time adopting test-first methodologies. In fact, it's pretty difficult to implement test-first processes and tools in a Waterfall environment because of the siloed nature of functions and the long release cycles. The survey results support this premise: 55 percent of respondents said their testing process was Scrum/Kanban-driven before transitioning to test-first, while 21 percent said their approach was iterative-requirements driven and 18 percent was Waterfall-requirements driven.
Along with that shift, test-first teams will need to adopt new metrics that align with this new way of doing business. Instead of looking solely at velocity, development leads should measure how long it takes the team to move a product from feature approval to code release. With a focus on quality and testing, companies also should measure and improve upon bugs, such as number of severe defects post-production. Those types of business and customer-oriented metrics align with the new set of Agile metrics that that many teams are working for today.
Test-first teams will need to adopt DevOps toolsets, which are designed to push code out to the pipeline faster. Specific technologies that go hand in hand with test-first development include:
Continuous integration (CI) platforms such as Jenkins and Team City, to assist in running the automated tests immediately for quick build feedback.
Container technology for rapid deployment of test and pre-production environments, to capitalize on having features production-ready soon after coding.
Test management platforms including qTest Scenario or Cucumber Pro.
Test automation frameworks including Cucumber, SpecFlow , and other open source tools which enable easier support for customization and collaboration.
There's a lot to think about when moving toward test-first development. While it may seem overwhelming at first, all of this is achievable in a reasonable time frame if you have the right dedicated resources to see it through. One-third of survey respondents said it took them less than three months to complete the transition to a test-first approach, while 30 percent said it took less than one year. The payoff for software teams, in terms of improving quality, customer experience and reducing costs of innovation, can deliver higher customer loyalty and even faster growth in the marketplace.
About the Author / Kevin Dunne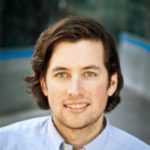 Kevin Dunne is vice president of Business Development & Strategy at QASymphony.