As companies move to cloud, they require more certainty around export compliance.

Of the many complexities associated with cloud computing, export compliance laws arguably are some of the thorniest. From a legal and technical perspective, the export compliance laws currently on the books—as they vary from country to country—can make even the savviest and most experienced attorneys' and engineers' heads spin.
All enterprises must adhere to a variety of industry- and country-specific rules related to important security, data privacy, taxation and export controls. But these rules become especially murky around cloud services. For example, if a U.S.-based company provisions a virtual machine abroad, say in China, does it need to develop region-specific export controls?
Export compliance rules raise other, broader questions. For example, how do you retain agility while complying with the necessary regulations? And how do those regulations and controls vary according to workload? Like tax regulations, rules for collecting and distributing user data vary depending on location.
Not having the proper compliance protocols in place can have serious implications. Say your client is expanding into a foreign market and, at the last minute, they request a number of changes that have not been evaluated from a compliance perspective. Either the expansion is delayed, which could be damaging from a reputation and financial perspective, or the company runs the risk of being cited for compliance violations.
So, as more and more companies expand globally, how can they prepare to meet the compliance challenges stemming from cloud computing?
Three questions in particular are critical to answer when it comes to cloud export compliance.
Is it possible for companies to be both agile and compliant?
Increased business agility is perhaps the single greatest benefit cloud offers. Cloud computing facilitates rapid provisioning of resources, allowing companies to scale quickly and adapt to changing client and market needs. But what effect does export compliance have on cloud's speed and flexibility? This type of unprecedented agility requires a re-think of how governance and policy enforcement is managed. Instead of manual checks, companies must transition to real-time policy enforcement and recording that matches the agility of cloud. This is a change to both culture and process—the rocky road where foundations can begin to crumble.
How do compliance rules vary from country to country?
Companies that operate internationally are subject to a number of rules related to citizens' data protection, taxes, variations relating to workload, region-specific controls, paperwork and registration. When conducting cross-border provisioning, legal counsel is mandatory to establish best practices and to ensure compliance. Unfortunately, because the cloud is a relatively new phenomenon, legal expertise in this area is scant.
Further, even when there is some legal expertise, when it comes to uncertainty, the default answer from legal counsel is often, "No, we can't do that." Indeed, when there is a certain amount of risk and haziness around the law, the easiest—and safest—thing for legal counsel to do is to say it can't be done. But that's not helpful to a business.
What steps can companies take to prepare for these differing requirements?
There are three essential measures that companies can follow to help ensure their cloud services are compliant with global export regulations.
Identify: All software that could be subject to cross-border exports—either packaged software or homegrown code transferred between between countries—requires legal guidance and approval. So the first step is to determine the software being exported.
Register: Once you have identified the appropriate software, you need to maintain a registry. Whether an image or an automation routine deploys the software, it's important that you have a clear record verifying what must be registered.
Record: Companies that employ cloud across borders may be required to keep a record of all export transactions. Many businesses make excuses why they don't properly document these transactions—the virtual machines in question do not belong to them; their cloud software is publicly available; or recording export transactions is only mandatory when exporting to riskier markets such as China, Iran or North Korea. To protect companies from liability or legal action associated with cross-border data transfers, legal counsel often will suggest recording all cross-border software movement.
These steps are critical to the export process, and partnering with a cloud provider that can help clear up export confusion can ease the pain. Some cloud brokers and providers offer applications that track cross-border exports, which can save a number of headaches. They have tagging and metadata reporting systems in place ahead of time. These are necessary for security and privacy compliance anyway, so it can be leveraged across domains.
A good cloud platform provider anticipates a business's needs and offers services that a company may have never even taken into consideration, such as tracking tools to keep tabs on software so that it can be easily reported. These companies have in-house counsel with expertise in cloud export and tactical, strategic plans (such as the metadata tracking) so you know what software is going where for how long and how often—data that can also help support audits.
Information is power, and the more you have, the more prepared you are to deal with thorny issues such as export compliance. Having a partner to guide you through the process—an experienced cloud platform provider with sound advice—can help arm you with the information you need to get to cloud quickly, safely and securely.
About the Author / Rodrigo Flores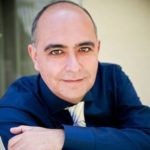 Rodrigo Flores is Managing Director of Product Innovation, Architecture and Management for Accenture Cloud Platform. The Accenture Cloud Platform is a multi-cloud management platform that procures, provisions, orchestrates, manages and governs enterprise cloud resources.