Veeam today announced the general availability of version 10 of the Veeam Availability Suite, which, among more than 150 enhancements, adds support for network-attached storage (NAS) systems, additional ransomware protection via an ability to create immutable backups in the cloud, an ability to recover multiple virtual machines simultaneously and a set of application programming interfaces (APIs) for mining data.
Danny Allan, chief technology officer and senior vice president of product strategy for Veeam, said IT organizations are looking for more efficient methods of protecting data, as there is no longer enough time in the day to back up petabytes of data.
Veeam now provides the ability to back up massive amounts of unstructured data residing in NAS systems by only updating the primary backup file with the most recent changes made to data on the NAS platform, said Allan. That approach, he noted, also curtails costs because it substantially reduces the amount of data that needs to be replicated across a network.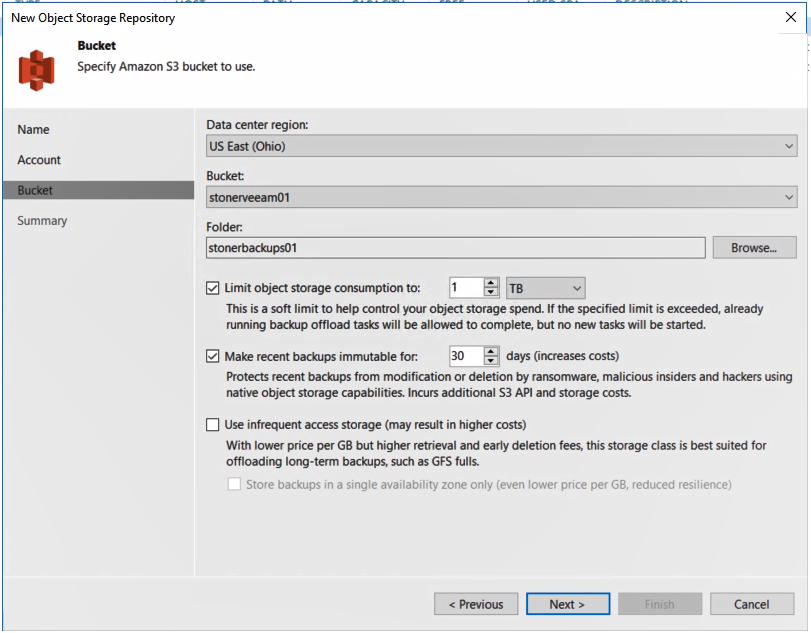 At the same time, Allan said backup and recovery platforms are playing a more strategic role in the battle to combat ransomware. Veeam Availability Suite v10 users can create an immutable copy of data that can reside in any platform that supports the S3 API defined by Amazon Web Services (AWS). Dubbed S2 Object Lock, the offering was developed with the goal of creating a pristine image of a data set that can be recovered in the event of a ransomware attack that a cybercriminal or malicious insider has employed to encrypt an organization's data.
In addition, Veeam is moving to lower disaster recovery costs by making it possible to recover multiple virtual machines simultaneously in the event of a data center outage.
Finally, an API now makes it possible for analytics applications to access data stored using Veeam Availability Suite.
Fresh off being acquired by the venture capital firm Insight Partners for $5 billion, Veeam is moving to expand its core capabilities for backing up virtual machines to create a data management platform that will span multiple clouds. The goal is to create a platform for managing data across a hybrid cloud computing environment, Allan said.
With organizations now routinely managing petabytes of data, competition among backup and recovery vendors has never been more fierce. Each provider of backup and recovery tools is, to one degree or another, evolving into becoming a data management platform, a process that largely began when IT teams stared using backup tools to migrate large amounts of data into the public cloud. Now the providers of those tools see an opportunity to enable IT teams to move data not just in and out of clouds but also between them.
It's too early to say how this battle will play out. Backup and recovery is one of those rare categories of software that refuses to be consolidated even as new startups launch regularly. It's not uncommon for most IT organizations to employ multiple backup and recovery tools from different vendors. Less clear is how long the tendency to employ multiple tools will persist, but as new capabilities are added to each backup and recovery tool the pressure on the other tools to continue to prove their value continues to intensify.