Today's businesses demand quick access to new technology, which means they need shorter release cycles and centralized control of both your on and off premise resources. Integrating cloud resources into your traditional datacenter management can prove challenging and time consuming at best. What if you could increase your organization's ability to innovate utilizing business automation to bridge the gap to the cloud?
This webinar will be looking at how you can:
Automate your deployment of code updates with the correct configuration
Reduce errors by automating manual steps and scripts
Achieve quicker deployment times to meet business demands
Integrate with Jenkins build management
Join us on February 18th as Tom Flitter, Director of Applications and Integrations at TASC, discusses how TASC solved long release cycles, extended service downtimes per release, and highly manual processes for releasing their main application across all environments.
RECORDING
SLIDES
[seoslides embed_id="b0034e485c27″ script_src="https://devops.com/embed-script/automate-your-world-tasc-v1-0-pdf3531/4773/" overview_src="https://devops.com/slides/automate-your-world-tasc-v1-0-pdf3531/" site_src="https://devops.com" site_title="DevOps.com" title="automate-your-world-tasc-v1-0-pdf3531″ /]
Date: Wednesday, February 18th, 2015
Time: 2pm eastern standard time
REGISTRATION LINK:(CLOSED) 
About Speakers:
Tom Flitter is currently the Director of Applications and Intergrations at TASC (Total Administrative Services Corporation).  He is an information technology leader with substantial experiene in application development, program management, project management and team development.  He has years of experience in leading complex, strategic, cross-functional, and high ROI technology initiatives.  He holds an MBA for Business Administration Management and has been working at TASC for 5 years.  You can connect with Tom on LinkedIn:  Tom Flitter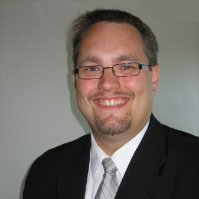 Ralf Paschen is currently the Business Automation Executive at Automic.  Over the past years he has held various positions in the software industry.  Coming from a technical datacenter role, he moved into presales, sales to product management, and product marketing in several software companies.  He was responsible for the complete SAP portfolio at Automic and is now building the solutions marketing department to give customers and partners a clear understanding about the innovation value of the unique One Automation Platform.  You can connect with Ralf on LinkedIn: Ralf Paschen or Twitter: @RalfPaschen.