At its heart, the goal of DevOps is better communication between the dev and operations teams at an organization. Some of the tools that help achieve this include version control, chat, and monitoring. By moving the conversations around development and operations out of email and into chat, everyone can see exactly what is going on at every step of the way.
In this session you will learn about the tools and strategies available to:
Automate system notifications

Convert conversations to documentation

Sync teams within organizations

Collaborate using operational metrics and events
Join Atlassian and Datadog as they discuss a better workflow for bringing all parts of the organization together into one collaborative team.
---
Video
Slides
[seoslides embed_id="27e31b714435″ script_src="https://devops.com/embed-script/5394/5410/" overview_src="https://devops.com/slides/5394/" site_src="https://devops.com" site_title="DevOps.com" title=" " /]
Panelists
While Ian Buchanan has broad and deep experience with both Java and .NET, he is best known as a champion of agile methods inlarge enterprises. He has driven organization-wide process improvement with results of greater productivity, higher quality, and improved customer satisfaction. He has built multi-national teams that value self-direction and self-organization. When not speaking or coding, you are likely to find Ian indulging his passions in parsers, meta-programming, and domain-specific languages.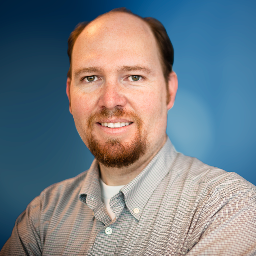 Matt Williams is the DevOps Evangelist at Datadog. This means he speaks, writes, and codes the technology to get everyone to believe in monitoring events and metrics using Datadog. In the past he has been the Evangelist at other startups including Placester and Yottaa, a Linux guy at Microsoft, and all sorts of other roles at Sun, Oracle, OpenText, and more. You can find Matt on Twitter at @Technovangelist.
 Date: Tuesday, March 10th, 2015
 Time: 2pm eastern standard time
REGISTRATION LINK:(EXPIRED)