Faster delivery of software that better meets the needs of your customers. The story is compelling in theory – the real challenge enterprises are facing is how to get started.
Find out how on November 17th. Bring your questions to an interactive panel with the experts and they will field them live.
Gary Gruver and Tommy Mouser, authors of Leading the Transformation: Applying Agile and DevOps Principles at Scale and Andrew Phillips, VP, Product Management for XebiaLabs and co-author of the IT Manager's Guide to Continuous Delivery, will draw on their experience implementing Continuous Delivery transformations at major organizations to prepare you for how to plan and what to expect as you start your journey to DevOps and Continuous Delivery.
Some questions that will be covered:
What are the essentials for preparing for your transformation?
What are the most common business objectives and crucial first steps?
How can you scale Continuous Delivery for the Enterprise?
What are the key measurements along the way?
Bonus: Register and attend the webinar to receive the first two chapters the new book:Leading the Transformation: Applying Agile and DevOps Principles at Scale. Make sure to submit your questions upon registration – we'll be giving away free copies of the entire book to the registrants with the most interesting questions!
---
Date: Tuesday, November 17th, 2015
Time: 11:00 am eastern standard time
REGISTRATION LINK: (CLICK HERE)
---
Your Host
Alan Shimel, Editor-in-Chief DevOps.com, An often-cited personality in the security and technology community and a sought-after speaker at industry and government events, Alan has helped build several successful technology companies by combining a strong business background with a deep knowledge of technology.
About the Panelists
Tommy Mouser, Co-Author, "Leading the Transformation"
Tommy Mouser has been directly involved in the design, development, qualification, and delivery of software systems for over 30 years. For the past 8 years, while working at HP and Macy's.com, his primary focus has been on working with his teams and partners on a journey towards Agile methodologies. He has led, managed, and applied these principles with many teams, both large and small, and has experienced the significant quality and productivity gains that are possible.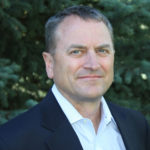 Gary Gruver, Co-Author, "Leading the Transformation"
Gary Gruver is currently working with Executives across the industry to help them transform their development and delivery processes. As Co-author of "Leading the Transformation" he shows executives of large traditional organizations how to lead their transformation by applying Agile and DevOps principles at scale. As co-author of "A Practical Approach to Large-Scale Agile Development" he documents how they revolutionized software development processes at HP while he was the Director of the LaserJet Firmware development lab.
Andrew Phillips, VP of Products, XebiaLabs
Andrew is a cloud, service delivery and automation expert and has been part of the shift to more automated application delivery platforms. In his spare time Andrew contributes to a number of open source projects, including Apache jclouds, the leading cloud library.