Zoho today announced it is making available for free a bundle of software-as-a-service (SaaS) applications dubbed Remotely through July 1.
Raju Vegesna, chief evangelist for Zoho, said Remotely is a humanitarian gesture to help mitigate the impact of a global coronavirus epidemic. Remotely comprises a set of productivity and collaboration applications that users can access in as little as five minutes.
Included in Remotely are productivity, collaboration and project management applications as well as tools that automate the migration of data into the Zoho cloud platform.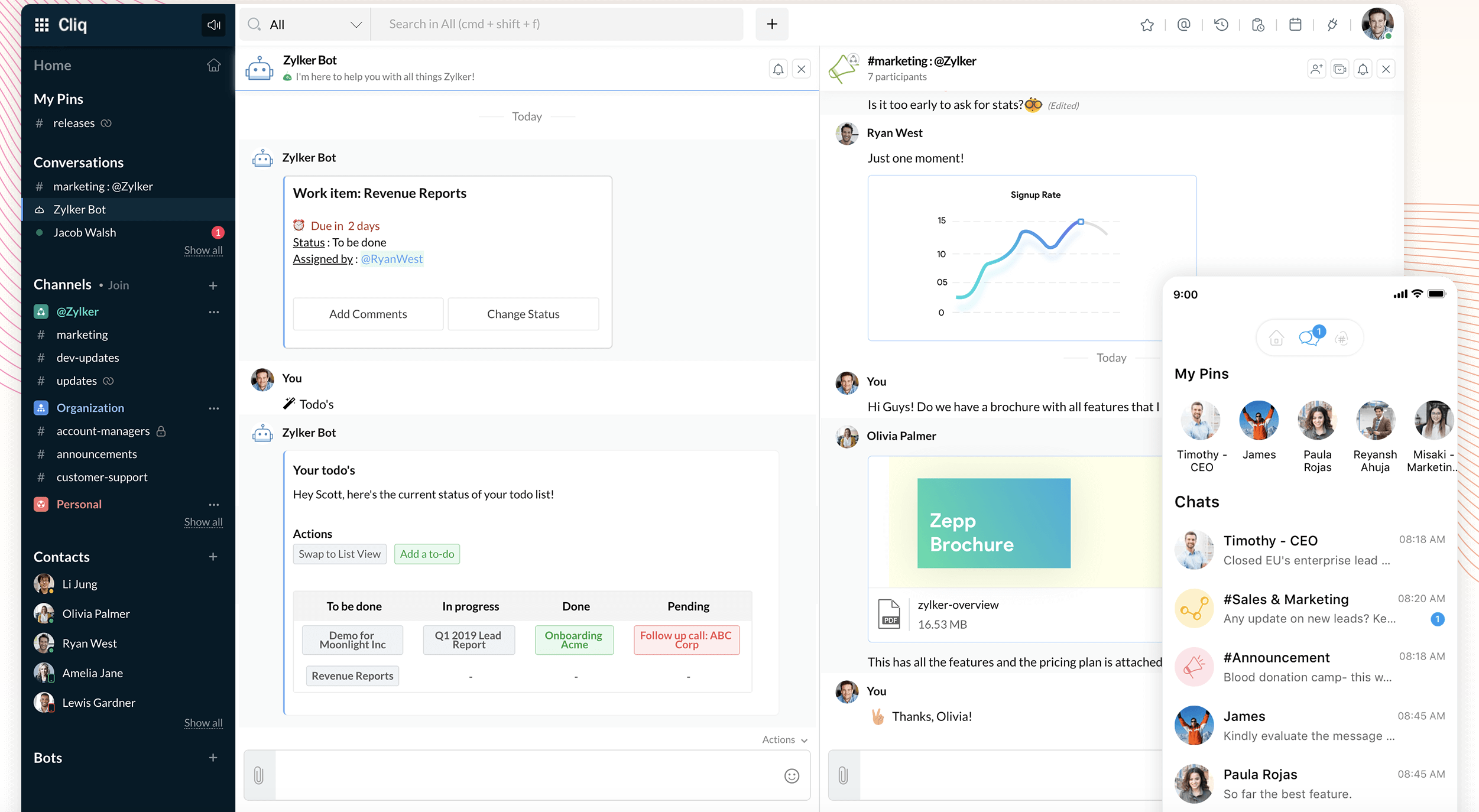 Vergesna said Remotely also addresses cybersecurity concerns by enabling IT teams to apply security controls to the data that employees are allowed to access. Of course, IT organizations in many cases would still need to make sure the network connections being employed to access SaaS applications are secure.
Now that many local governments are recommending that organizations allow employees to work from home to help limit the spread of the coronavirus outbreak, many IT administrators are scrambling to provide remote access to applications at scale. It's one thing to provide access to a small number of employees who might travel intermittently, but it's quite another to support an entire remote workforce for some unknown period of time.
Vergesna, however, said that at this point the challenges associated with making that transition have a lot more to do with overcoming cultural issues than they do the technology. Much of the transition to Zoho SaaS applications has been automated, he said.
It remains to be seen to what degree the coronavirus outbreak might accelerate the transition to cloud applications. Many IT administrators are still managing local instances of Windows servers to deliver applications because the time and effort to migrate to SaaS applications have been substantial. Making those on-premises applications available remotely at scale is not only challenging from a technical perspective, but it's also expensive.
Of course, Zoho is far from being the only provider of SaaS productivity and collaboration applications. However, it remains to be seen whether other providers will follow Zoho's lead. The hope each of these vendors has is that once the coronavirus crisis passes many of the organizations that take advantage of their software to enable employees to work from home will start paying to use that software.
In the meantime, the economic impact of the coronavirus is likely to be staggering. Conferences are being canceled and face-to-face business meetings are being shifted online. It's hard to say how many of those meetings are likely to stay there for good. At the very least, many more end users are about out to discover just how rich SaaS application environments have become. In many cases, IT teams will stitch together workflows across a range of SaaS applications using application programming interfaces (APIs). The challenge they will face is acquiring the programming skills required to construct those workflows.